Story Progress
Back to home
Australian Open: Nicolas Almagro Denies Money-Grab After 23-Minute Match
Nicolas Almagro withdrew from the Australian Open due to a calf injury when he was 0-4 down in the first set against France's Jeremy Chardy, but walked away with a Aus $50,000 (USD 37,400) cheque as a first-round loser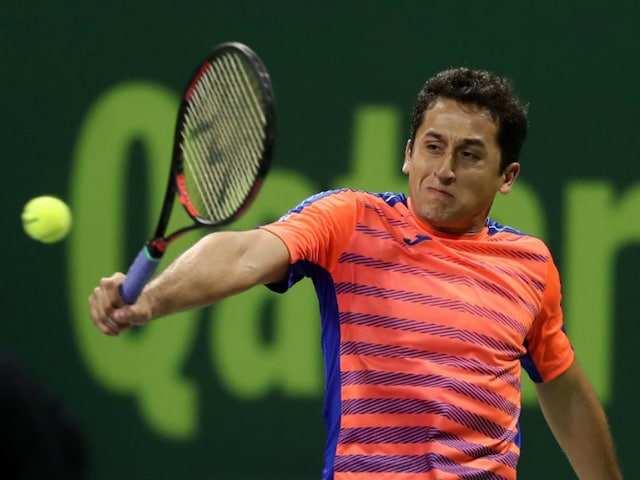 Nicolas Almagro withdrew from his Australian Open first round match after just 23 minutes.
© AFP
Highlights
Nicolas Almagro denies suggestions of a money-grab

Almagro withdrew from Australian Open 1st round after just 23 minutes

Todd Woodbridge questioned whether he turned up just to take money
Spanish tennis player Nicolas Almagro, who threw in the towel in his first round Australian Open match after just 23 minutes, denied reports that he just turned up for the tournament to take the loser's cheque home.
Almagro withdrew from the Australian Open due to a calf injury when he was 0-4 down in the first set against France's Jeremy Chardy, but walked away with a Aus $50,000 (USD 37,400) cheque as a first-round loser.
Australian doubles legend Todd Woodbridge, a TV commentator, ignited a debate when he said: "Questions to be asked. Did (Almagro) just turn up to take money?"
But according to the Melbourne Herald Sun, Almagro later insisted: "I went to court because I think I can play. I was top 10, I have more than 10 million dollars. I'm not going to play for $50,000. It is not the reason."
He added: "I was trying to play during the week. It was tough. I did an MRI (scan) and the result wasn't good. That's it. I couldn't play. I felt the problem again on court and I had to retire.
Promoted
"I considered (withdrawing) but I was practicing, I didn't feel it during the week. I decided to play today."
(With AFP Inputs)
Topics mentioned in this article