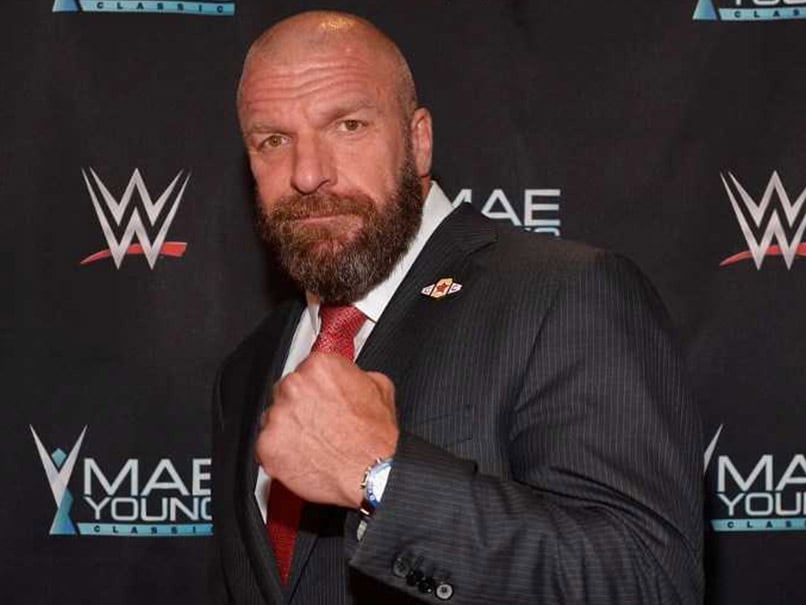 WWE superstar Triple H has visited Mumbai earlier this month.
© AFP
The World Wrestling Entertainment (WWE) is leaving no stone unturned to make inroads into the Indian market. The WWE is already quite a popular product in India and is continuing to grow with body making a lot of effort to cater to its Indian fans. Triple H, who visited Mumbai earlier in October, already has a manic following in India and he would have endeared himself to Indian fans even more when he decided to try his hand at Amitabh Bachchan's iconic dialogue from the movie 'Shahenshah'.
In one of the many interviews that Triple H gave, the former WWE champion was asked to recite the dialogue "Rishtey me to hum tumhare baap lagte hai, naam hai Triple-H".
Following in the footsteps of the WWE veteran, current WWE champion Jinder Mahal also visited New Delhi to announce his title defence against Kevin Owens in India later in the year.
Jinder Mahal had sent shock waves across the pro wrestling world when he clinched the WWE Championship after beating Randy Orton at pay-per-view event Backlash in May 2017.
Mahal, who is a Canadian national, became the second wrestler of Indian descent after the 'Great Khali' to win a world heavyweight championship.
Only couple of days back, Kavita Devi became the first Indian woman wrestler to sign with the WWE.
Mahal took to Twitter to congratulate and welcome Kavita to the WWE Universe.