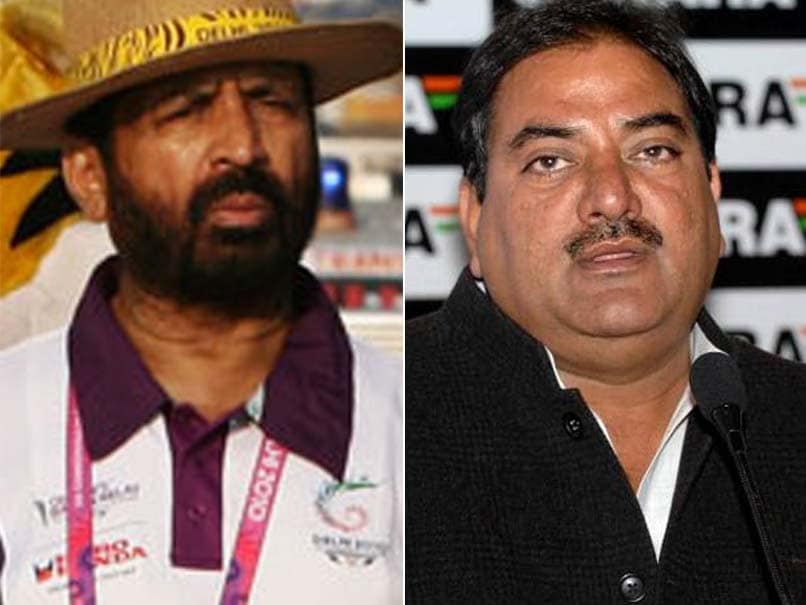 IOA defended Suresh Kalmadi, Abhay Chautala appointments
© NDTV
Kalmadi and Chautala were made life presidents by the IOA at its Annual General Meeting (AGM) in Chennai on Tuesday.
In an exclusive chat with with NDTV, Joint Secretary of IOA Anandeshwar Pandey said,"Some members were against this but constitutionally this is a legitimate decision taken by the members."
"These are honourary posts and no executive authority will be given to Suresh Kalmadi and Abhay Singh Chautala," he added.
According to reliable sources, it is believed that Chautala also fought with an IOA member during the AGM.
Meanwhile, Sports Minister Vijay Goel on Tuesday criticised the IOA for taking this decision saying it was "totally unacceptable".
Former Sports Minister Ajay Maken also termed the naming of Suresh Kalmadi and Abhay Chautala as IOA life presidents as a case of 'backdoor entry' and has appealed to the current Sports Minister, Vijay Goel, to take action against the decision.
Kalmadi served as IOA President from 1996 to 2011 and was jailed for 10 months for his involvement in the 2010 Delhi Commonwealth Games corruption scandal but was later released on bail.
Chautala served as the President of IOA from December 2012 to February 2014 when the national Olympic body was suspended by the International Olympic Committee for fielding charge-sheeted candidates at the elections. His election as IOA chief was annulled by the IOC.