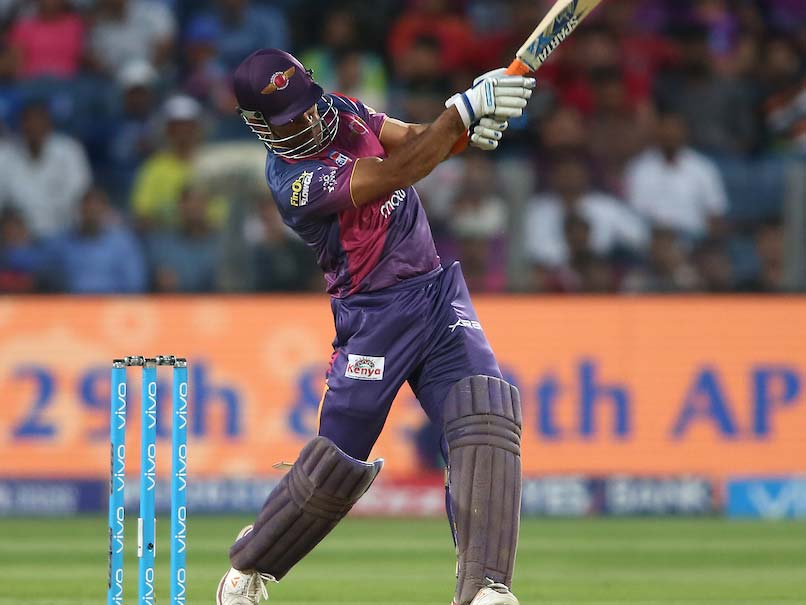 Dhoni played a role of a pivot to take RPS in the final of the 10th edition of the IPL.
© BCCI
Former India captain Mohammad Azharuddin has predicted that Mahendra Singh Dhoni will once again rise to the occasion in the summit clash against Mumbai Indians and help Rising Pune Supergiant lift their maiden IPL title on Sunday. Dhoni played a role of a pivot to take RPS in the final of the 10th edition of the Indian Premier League.
 
Speaking to India Today, Azharuddin said that RPS' victory over MI in the Qualifier 1 will serve as a big confidence booster for the Pune outfit in the title clash.
 
On paper, RPS have the upper hand, considering that the Steve Smith-led side defeated MI thrice in this season, including a comprehensive 20-run win in the crucial Qualifier 1.
 
"I think Pune will win. The playoff they won against Mumbai will be a big confidence booster. Ben Stokes will be missed though. But the way Dhoni is playing with those 40 runs he got in the last two overs, he can help them win the final," Azhar told India Today.
 
Dhoni has been known to perform in the tense matches and situations. Azharuddin feels Dhoni's immense experience will come in handy for the team in the crunch match.
 
Dhoni, as a captain, won two titles with suspended Chennai Super Kings and will eye to lift the title on Sunday as player.
 
"Dhoni has always won as captain. Now he may want to win as a player. Try to prove that I can win even when I am just a player," the former India skipper said.
 
"Once you are not a captain, you move on. I was not in favour of his sacking. But now Smith and Dhoni have created a good rapport. They have gelled well that's when the team has delivered," Azharuddin said.