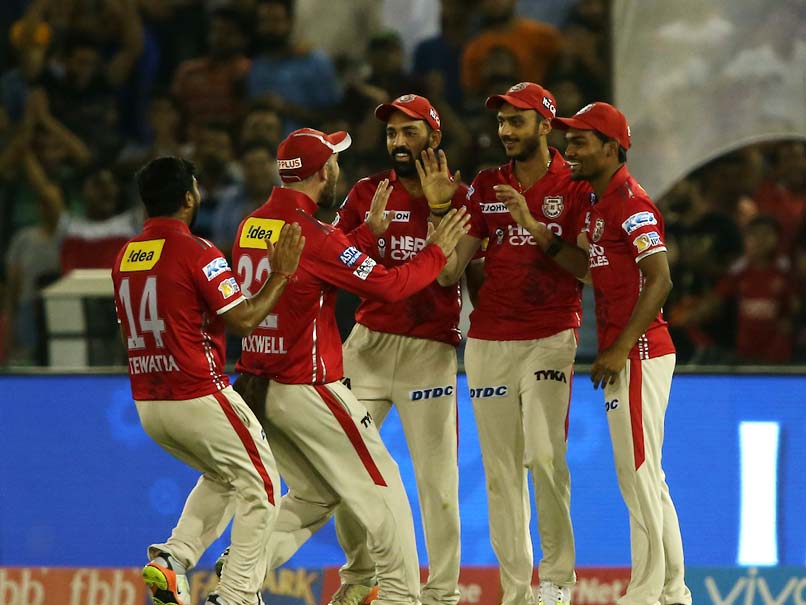 KXIP fought well, but left it a little too late.
© BCCI
The Kings XI Punjab (KXIP) story never seems to have a happy ending. After having finished rock bottom in previous two editions, they were one step away from making it to the knockout in the Indian Premier League (IPL) Season 10, but as it turned out, that step ended up one they tripped on, without even a fight. The pathetic show against Rising Pune Supergiant (RPS) in the last league match sent the Punjab team packing and subsequent observations from within the camp showed that things had not finished on a good note.
Virender Sehwag, Kings XI Punjab's director of cricket operations, wasn't a happy man at the way KXIP ended up, especially with the foreign players, according to him, not really coming good.
"I'm very disappointed," Sehwag said after the RPS game in Pune. "I can say that none of the foreign players took responsibility and at least played 12 to 15 overs. Their role was at least one of the top four should bat for 12 to 15 overs, but none of the batsmen took the responsibility."
The former India opener was also none too pleased with skipper Glenn Maxwell's contribution to the KXIP cause over the league.
"We always knew that when Maxwell fires, then he can win the match on his own," Sehwag said. "But he didn't fire in eight or nine games. That is a big disappointment, especially since he's experienced, having played for Australia's Test and ODI teams. He didn't take the responsibility as a captain and didn't perform for Kings XI Punjab."
While Maxwell himself was keen to continue as KXIP skipper next year, it remains to be seen how Sehwag's words impact the Australian's future in the franchise, especially since all the players go up for sale before IPL 11.
KXIP fought well, but left it a little too late. Two big wins - over Kolkata Knight Riders and Mumbai Indians, the second being one of the best matches in IPL 10 - and it looked like KXIP would make it through on sheer momentum.
Then came the RPS debacle and it all ended. For this year for sure, and for some players, maybe for good in the KXIP uniform.