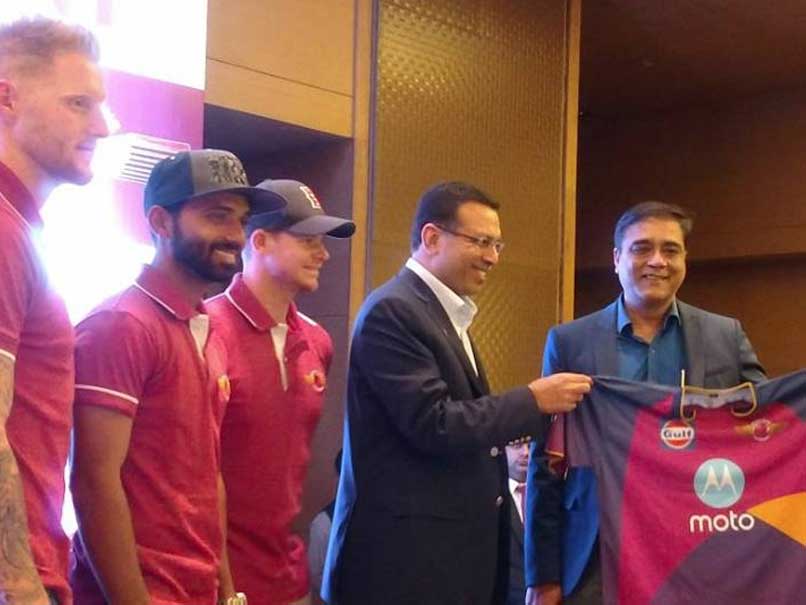 Steve Smith replaced MS Dhoni as the captain for Rising Pune Supergiant for IPL 2017
© Facebook
Rising Pune Supergiant captain Steve Smith on Thursday emphasised on the fact that all is well between him and former India captain Mahendra Singh Dhoni for the upcoming Indian Premier League 2017, starting April 5. Smith, who replaced Dhoni as captain of the Rising Pune Supergiant, went on to add that Dhoni has been really supportive and his professional relationship with the 35-year-old doesn't change irrespective of Dhoni's removal as the captain of the Pune team.
"There are no issues between MS Dhoni and me. We have shared some messages, MS is very supportive and it doesn't change my professional relationship with him or anyone else," Smith said.
The prolific batsman was in the capital along with India's Ajinkya Rahane and the season's biggest signing, Ben Stokes, to unveil the Pune Supergiant's jersey for IPL 2017 and "formally welcome Stokes into the RPS family".
The change in captaincy appeared to have been prompted by Pune's ordinary outing last year when they finished seventh in the points table after winning just five of their 14 matches.
Also present on the occasion was Sanjiv Goenka, chairman, RP-Sanjiv Goenka Group.
Looking ahead to the IPL after a gruelling Test series, Smith said, "It will be great to have so many great leaders from different countries, it's a big plus and not a hindrance."
But he would not like to clutter his mind with too many ideas.
"I have plenty of guys to talk to, but I will not seek too many opinions. Seeking too many opinions can cloud your own judgement. I want to try and stay as clear as possible. But yes, if someone sees something and feels the need to point it out to me, they are more than welcome," Smith said.
When asked to speak on Dhoni's removal from captaincy and if that would be a deterrent, Goenka sought to clear the air.
"MS is joining us on April 3 in Pune. The team has been in constant touch with him and it is very amicable. A lot has been discussed about captaincy but I can say that Mahi has got one of the sharpest brains. I have worked with him before and I am his biggest fan.
"There is complete togetherness, complete unity in the team. I see a very good bonhomie."
(With PTI Inputs)