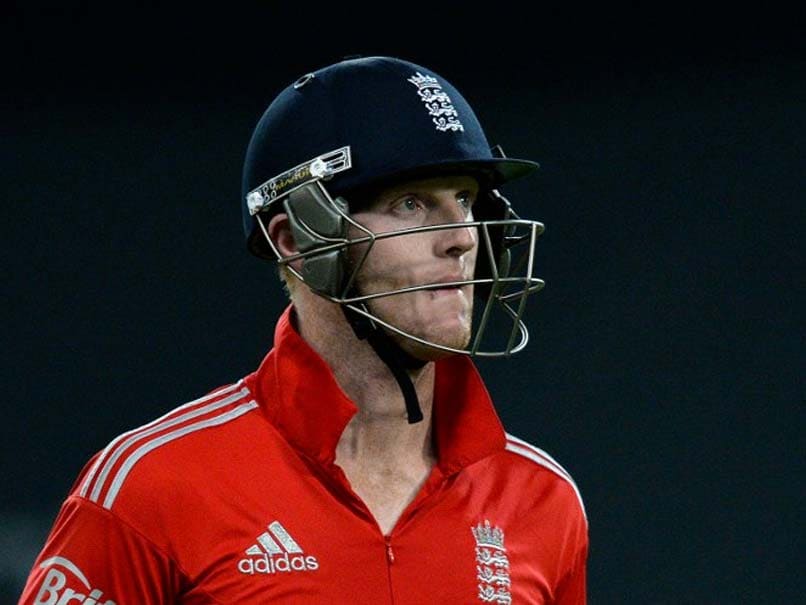 Ben Stokes was bought by Rising Pune Supergiants for a whopping Rs. 14.5 crore.
© AFP
After becoming the most expensive overseas player in Indian Premier League (IPL) history on Monday, England all-rounder Ben Stokes has said that he is looking forward to share the dressing room with Rising Pune Supergiants stars Mahendra Singh Dhoni and Steve Smith. Stokes was bought by the Pune franchise for a whopping amount of Rs. 14.5 crore during the player auction on Monday, February 20. Stokes later admitted that he wasn't quite sure how much money he would earn as he wasn't aware of the value of a crore.
"I wasn't sure how much a crore was," Ben Stokes told the Guardian in a recent interview.
In a Facebook chat on his official page, Stokes added that it would be great to share the dressing room with the likes of Dhoni and Smith.
"I am really looking forward to playing with MS Dhoni and Steven Smith. It will be great to share the dressing room with both these players. Dhoni is one of the biggest players in the world and Smith too is one of the best. While I have had some heated moments against Smith, looking forward to play alongside him. He is an amazing player," he said.
The all-rounder had a good 2016 and was impressive during the recent series in India even though England lost the Test, ODI and T20I series.
He also expressed his excitement at playing in Pune, which he termed as one of his favourite grounds.
"Pune is one of my favourite grounds. I had a great time during the ODI series against India and I am looking forward to coming back at this venue," Stokes said.
He also made it clear that he will be available for most of the IPL.
"I might miss only the last group game. I will play most of it. I will probably play the full season. I am looking forward to playing plenty of T20 cricket, something we don't get to do as England players," he said.
Another English cricketer who was bought for a whopping amount was T20 specialist Tymal Mills with Royal Challengers Bangalore paying as much as Rs 12 crore.
Also seen in action will be England limited overs captain Eoin Morgan, who was snapped by Kings XI Punjab for Rs two crore.
Stokes hoped more English players would play IPL in the future.
"Both Eoin Morgan and Jos Buttler have had nothing but high praise for the tournament. Hopefully, you will see more England players in the future in this tournament."
Was he glued to the television when the auction was taking place in Bengaluru?
"I tried to watch it live on a stream but it wasn't working so I had to follow it on Twitter! There were so many tweets on it that it was hard to keep up and I was awake from about 03:30. Then I had another hour's sleep before I was up with the kids!
"I'm really pleased now that it's sorted and it's started to sink in. I've been talking about it with Neil Fairbrother for the last three years or so - I really trust his opinion -and we felt this was the time to go for it. The excitement is huge, it's the biggest franchise competition in the world with all of the biggest and best players involved," he added.
(With inputs from PTI)