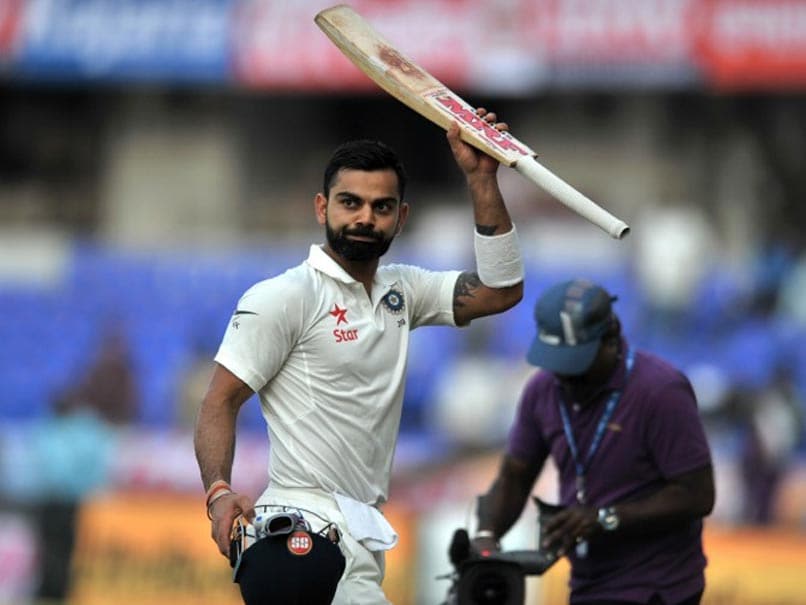 Virat Kohli has been in prolific form with the bat in recent times.
© AFP
With the Test series between India and Australia less than ten days away, the visitors are still trying to find out ways to stop the hosts at home. Most of their focus is on rival skipper Virat Kohli, who has been in sensational form. Glenn Maxwell, who shares a special friendship with Kohli, thinks it would not be a smart move to rile the batsman verbally. At the same time, Maxwell believes that Kohli's purple patch can come to an abrupt halt at any time.
"I'm probably not going to say anything to him, that's for sure," said Maxwell, who has been a regular rival to Kohli throughout their time in the Indian Premier League and in 21 international meetings across all formats," Maxwell told cricket.com.au.
"Virat is up and down, I suppose, with sledging.
"If you (strike) a chord with him, or something gets him agitated to play a big shot, then blokes are more than welcome to go for it.
"But at the moment, there's not much agitating him."
Former Test batsman Michael Hussey had also cautioned the Australians against baiting Kohli, for fear of firing him into action.
But team captain Steve Smith said in Mumbai on Tuesday that it would be up to the individuals whether they want to take on Kohli or any of the other players verbally.
"I think Steve said it perfectly in the press conference yesterday - the guys that want to get involved verbally, if that gets the best out of them then go for it," Maxwell added.
The Victorian and Kohli were seen engaged in an extended exclusive chat for Maxwell's blog during the Australia-India limited-overs series last year.
Maxwell doesn't' believe there is any great secret behind Kohli's success but believes luck will have to play a part if he's to be stopped.
"I don't think it's anything particular as far as technique or anything like that, I just think he's so on top of his game at the moment," he said.
"Guys can go through a run of form like that where they just get on a roll and everything seems to click for them, and that's happened for him at the moment.
"The thing with that is it can take only one bit of bad luck or an unfortunate dismissal where he's run out or something, and that can sometimes trigger a little bit of indecision or doubt.
"So hopefully in the first couple of Tests we can create that doubt and get him wondering about his technique," Maxwell added.