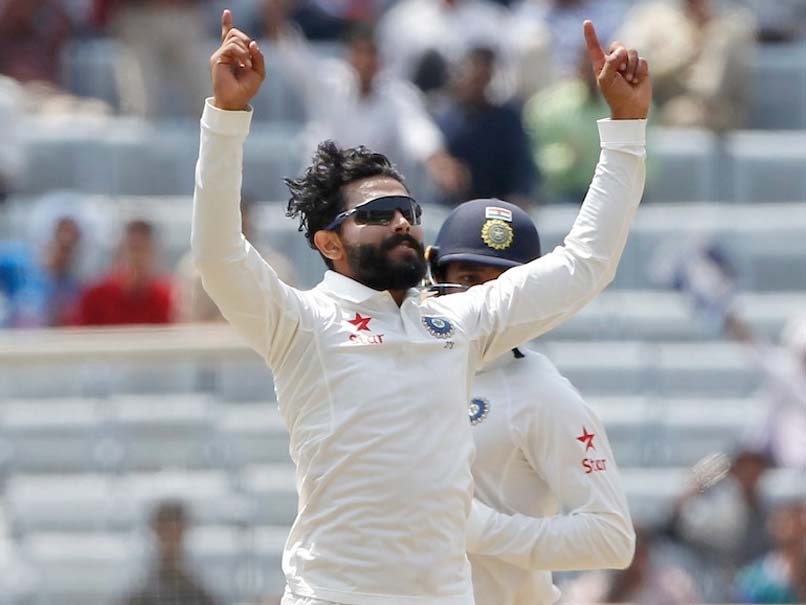 Ravindra Jadeja claimed his eighth five-wicket haul in Test cricket
© BCCI
Ravindra Jadeja once again emerged as the bawling lynchpin for India has he claimed five wicket, his eighth such haul in Test cricket, to keep India in the fight. His spell on Day 2 of the 3rd Test in Ranchi was largely instrumental in keeping Australia away from the 600-plus total they were threatening at the beginning of the day. Not only that, Jadeja's fine reverse-flick throw ran out last man Josh Hazlewood, denying Steve Smith a double-century.
Australia had begun the day at 299 for four, with Smith and Glenn Maxwell looking in ominous form. But thanks to Jadeja's spell, the innings ended at 451 all out.
Jadeja's left-arm spin saw the end of Maxwell, and he also took care of Matthew Wade, Pat Cummins and Nathan Lyon.
Having claimed David Warner's wicket on the first day, Jadeja duly wrapped up another five-for, the second of the series after his 6/63 haul in the first innings of the 2nd Test in Bengaluru.