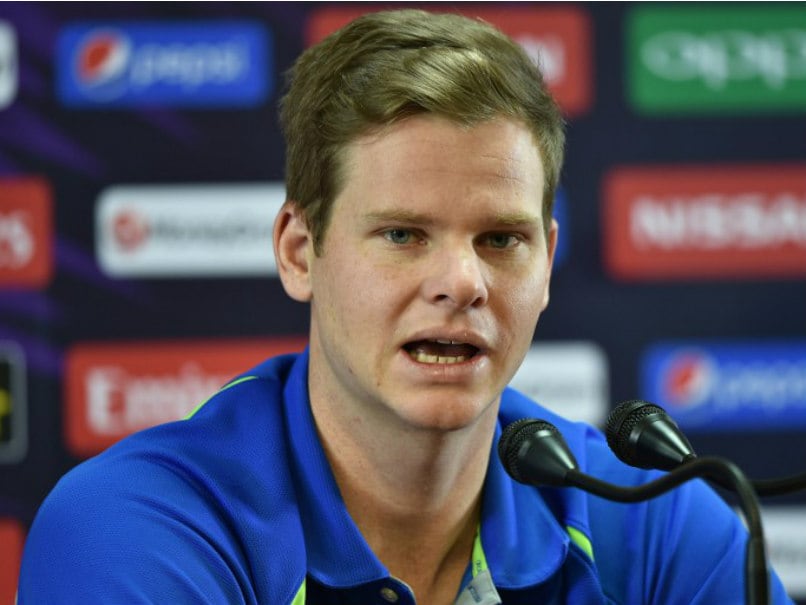 Steve Smith feels if Australia are to succeed in India, he has to score big runs.
© AFP
Australia captain Steve Smith understands very well the task that lies ahead of him and his team as they visit India for a four-match Test series, starting on February 23. India have not lost a series at home since 2012-13, when they were beaten by Alastair Cook's England. Under Virat Kohli's captaincy, India are firing on all cylinders and decimated New Zealand and England in the two previous Test series they played at home. Smith knows the significance of doing well in India and reckons a successful tour can give his side the status of being "one of the all-time greats".
Australia have not been able to win a single Test since 2004 and their solitary win in a Test match in the subcontinent came in 2011 against Sri Lanka.
"If you do well in India, this will give you massive credit. This tour can get you to the status of one of the all-time greats," Smith said.
"Yep, if I can have a big series, then we are well on the way to doing well in this series."
"A win on this tour would be huge with the the Ashes coming. If there is a tied series, that would be a huge tick for you! Absolutely a huge tick. A lot of people have written us off. We aren't really thinking of results. We just need to get our processes right.
"We must compete with showing signs of learning and finding ways to grind out tough situations. If we do these things we will have success, but in reality it's about following the process and the results look after themselves," Smith said.
The last time the Australia played in the subcontinent they were handed a humiliating 0-3 defeat by Sri Lanka. Former England batsman Kevin Pietersen, who scored four centuries and six half-centuries in his 22 Tests in Asia between 2005 and 2012, had a stern warning for the Australians -- "If you can't play spin, don't even go."
Smith, who is currently the number one ranked batsman in Tests, is arguably the best player of spin in the Australian side and will need to shoulder the responsibility in India.
The right-handed batsman said if Australia were to succeed in India, he has to score big runs.
"I generally have been a good player of spin. I have my plans that I stick to and understand what works and what doesn't. I learnt a bit from Sri Lanka. I just stick to my game plan under pressure. I can't be content on little hundreds if I got there. It's about scoring big ones," Smith was quoted as saying in 'The Sydney Morning Herald'.
"I think you have to play the way you play and the rest looks after itself. I must use the crease well and change my guards to keep them (Indian bowlers) guessing. I must adapt to different periods of the game and win the big moments," he added.
The Australian skipper believes India is a good tour for any captain to know his players' characters and personalities.
"Yes, definitely. That's my job to understand what makes them tick and help develop game plans that work for them. The boys often come to me on tactics and strategies. The training here in Dubai has been great as it's an open forum on honest discussions on each others' strengths and weaknesses."
Smith also handpicked Peter Handscomb to do well in Indian conditions.
"Handscomb will do well. He has a great understanding and is a talented athlete. Things like being good in other sports actually helps you being good in cricket. He plays spin well and uses the crease with scoring options," he said.
(With PTI Inputs)