Story Progress
Back to home
Sebastian Vettel Denies Rift With Ferrari Chief
Sebastian Vettel's form has dipped this Formula One season after winning three races in 2015, his first year with Ferrari after joining from Red Bull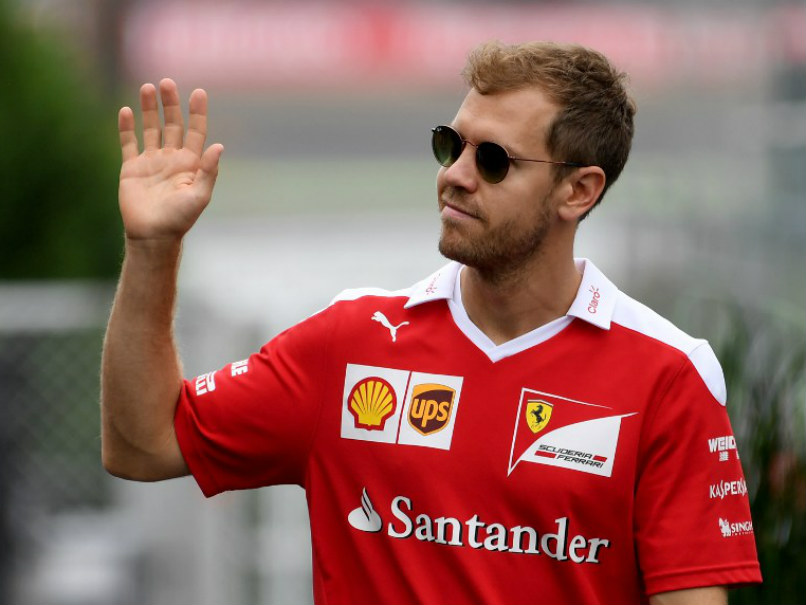 Sebastian Vettel is fifth in Formula One drivers' standings with 153 points.
© AFP
Highlights
Vettel says no bad blood with Ferrari boss

Vettel's form has dipped this season after winning 3 races in 2015

Vettel is behind teammate Raikkonen in drivers' standings
Suzuka (Japan):
Sebastian Vettel insisted on Saturday that there was no bad blood between him and Ferrari boss Maurizio Arrivabene after the Italian called on him to fight for his place beyond 2017.
Vettel's form has dipped this season after winning three races in 2015, his first year with the storied Formula One team after joining from Red Bull.
But the German shrugged off remarks made by Arrivabene before qualifying at the Japanese Grand Prix.
"I know there is nothing between us, nothing we need to sort out," Vettel told reporters.
"If there is something I don't like, I tell him and equally the other way around. We generally enjoy a very straightforward and honest relationship.
"Both of our focus is on trying to achieve the same thing," he added. "We're trying to win races and get stronger, especially in the future and that is where the main focus goes."
Vettel's last podium came at Baku in June, since when he has been outscored by Ferrari teammate Kimi Raikkonen by 79 points to 57.
Arrivabene told Italian media: "Sebastian has a contract (until the end of 2017). Then we'll see. Each of us has goals so it is only right that anyone, no matter who it is, earns their place and their salary."
Vettel claimed he had no knowledge of Arrivabene's comments.
"As much as the team wants to perform, I want to perform," he said. "I have had races this year where I didn't do so and I wasn't happy with myself because there was more on the table.
"It's been an up and down year," admitted Vettel, who was so crushingly dominant in capturing four straight world titles with Red Bull from 2010 to 2013 that he would often get booed on the podium.
"I think the results have not always been fair and rewarding, given the pace that we showed on different weekends, but the main focus as a team is to try and make progress."
Vettel is unfortunate to be trailing Raikkonen on points after being plagued by technical problems earlier in the year.
His situation has been compounded by the Finn's improved form since signing a new contract in July and Vettel made headlines for the wrong reasons at last week's race in Malaysia when he crashed into Nico Rosberg at the first corner.
That indiscretion earned Vettel a three-place grid penalty for Japan, where he starts seventh for Sunday's race.
Promoted
"Yeah, you have to live with the penalty," he shrugged after setting the fourth-fastest qualifying time behind the two Mercedes and Raikkonen.
"It is what it is, you can't change it and we never know if it turns out to be costly or not. We're pretty happy where we are -- we are in front of Red Bull and closer than the last couple of races to Mercedes so that's a good sign."
Topics mentioned in this article