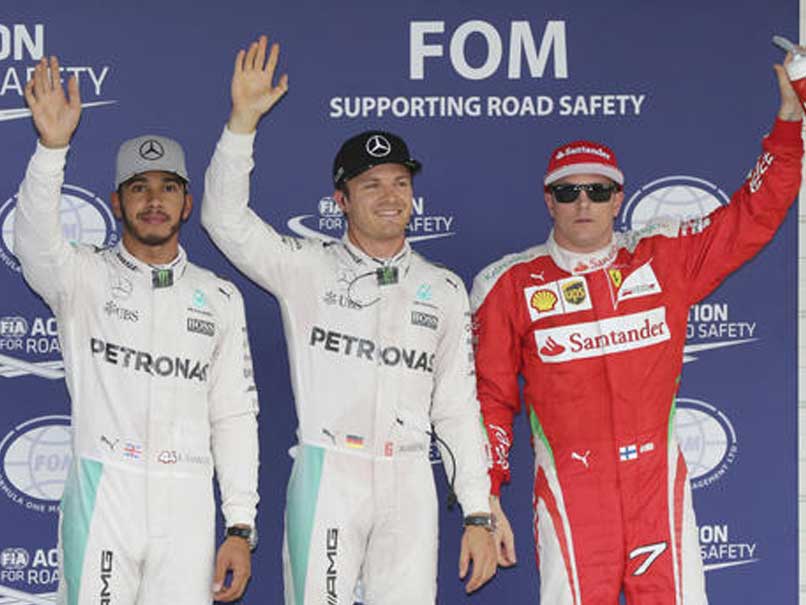 Nico Rosberg pipped Mercedes teammate Lewis Hamilton to take pole for the Japanese Grand Prix.
© AP
Suzuka:
The German, who has a 23-point lead over Hamilton in the Formula One championship with five races to go, will start alongside his British foe on the front row as the two Mercedes continued their domination in Suzuka.
Rosberg has been quickest all weekend, while Hamilton has been forced to play second fiddle after being cruelly robbed of victory in Malaysia by an engine fire six days ago.
The triple world champion asked questions of his bitter rival, but Rosberg produced a superb lap to pip Hamilton by just 0.013s in a nail-biting finish to qualifying for Sunday's race.
Ferrari's Kimi Raikkonen will start from third, next to Red Bull's Max Verstappen.
"I knew I could do it. I just had to get my head down and nail it," said Rosberg.
A third straight pole for Rosberg at Suzuka. Now can he get his first win? #JapaneseGP
Topics mentioned in this article
Mercedes , 1900-01-01 , Germany
Lewis Hamilton , 1985-01-07 , Great Britain
Nico Rosberg , 1985-06-27 , Germany
Sebastian Vettel , 1987-07-03 , Germany
Kimi Raikkonen , 1979-10-17 , Finland
Formula 1 , 1900-01-01 ,
Suzuka , 1900-01-01 , Japan
Japanese Grand Prix , 1900-01-01 , Japan