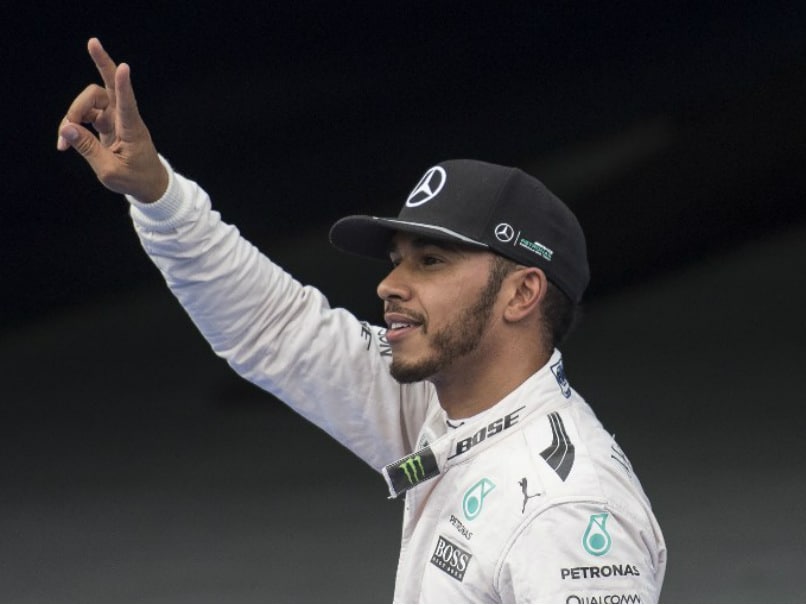 Lewis Hamilton gestures after taking pole in the qualifying session of Malaysian Grand Prix.
© AFP
Sepang:
Lewis Hamilton blitzed his rivals in qualifying on Saturday to secure pole position for the Malaysian Grand Prix.
The reigning world champion clocked the fastest lap ever of the 5.543km Sepang circuit in 1min 32.850sec to finish more than four-tenths of second ahead of Mercedes rival and championship leader Nico Rosberg.
Third on the grid will be birthday boy Max Verstappen, who celebrated turning 19 on Friday before clocking 1:33.420 a day later, less than 0.2sec off the pace of Rosberg.
Red Bull teammate Daniel Ricciardo completes the second row of the grid for Sunday's race.
Topics mentioned in this article
Mercedes , 1900-01-01 , Germany
Red Bull , 1900-01-01 , Austria
Lewis Hamilton , 1985-01-07 , Great Britain
Nico Rosberg , 1985-06-27 , Germany
Max Verstappen , 1900-01-01 , Netherlands
Malaysian Grand Prix , 1900-01-01 , Malaysia
Sepang , 1900-01-01 , Malaysia