Story Progress
Back to home
Esteban Ocon Replaces Nico Hulkenberg at Force India
Force India confirmed Esteban Ocon's signing on Thursday on a multi-year contract. A vacancy was created at Force India with Nico Hulkenberg making a switch to Renault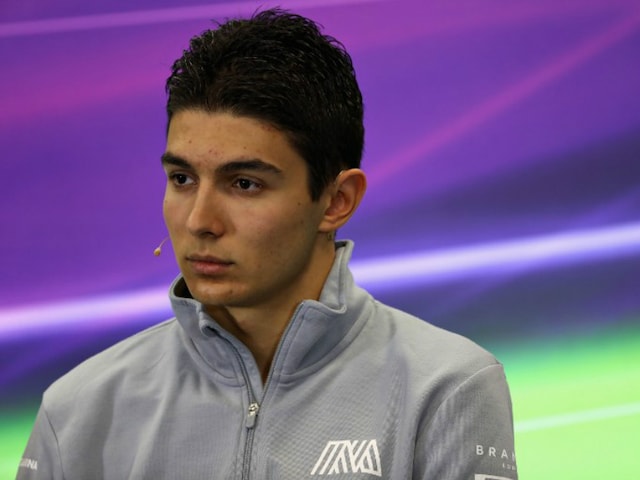 Esteban Ocon, who joined Manor Racing midway into this F1 season, is also a Mercedes junior driver.
© AFP
Highlights
F1 team Force India sign French youngster Esteban Ocon

Ocon had joined Manor Racing midway into the F1 season

Ocon will replace Nico Hulkenberg, who will move to Renault next season
Silverstone:
French driver Esteban Ocon, 20, will partner Sergio Perez at Force India next Formula 1 season, replacing Nico Hulkenberg in the team.
The team confirmed Ocon's signing today on a multi-year contract. A vacancy was created at Force India with Hulkenberg making a switch to Renault.
Ocon, who joined Manor Racing midway into this season replacing Indonesia Rio Haryanto, is also a Mercedes junior driver. The Silver Arrows have dominated F1 over the past three years and supplies engines to other teams on the grid including Force India.
Ocon said he is looking forward to his time at Force India, a team which is currently battling hard with Williams for fourth place in the standings.
"I know the team quite well already because I was a test driver last year and I am really looking forward to working with everybody at Silverstone once again," said Ocon, who has been a F3 and GP3 champion.
"I am still relatively new to Formula 1, but spending half a season at Manor Racing has given me some valuable experience and I feel ready for this new opportunity with Sahara Force India.
"The next few months will be very busy as I do all I can to prepare for the challenge ahead of me. It means lots of days at the factory, working on the simulator and building relationships with the engineers and everybody in the team," he said.
Team boss Vijay Mallya called Ocon an exceptional talent, having worked with him in the past.
"He is an exceptional talent, as his status as a Mercedes Junior demonstrates, and I have no doubt he will flourish inside our team. We have had our eye on Esteban for a number of years and have followed his progress through the junior categories where he delivered outstanding results," said Mallya.
Promoted
"We ran him in the car last year during testing and his performance convinced us that he is more than capable of racing alongside Sergio," he added.
Ocon's best finish in seven starts has been 16th, which he managed on his debut in Belgium before finishing in the same spot in Malaysia.
Topics mentioned in this article