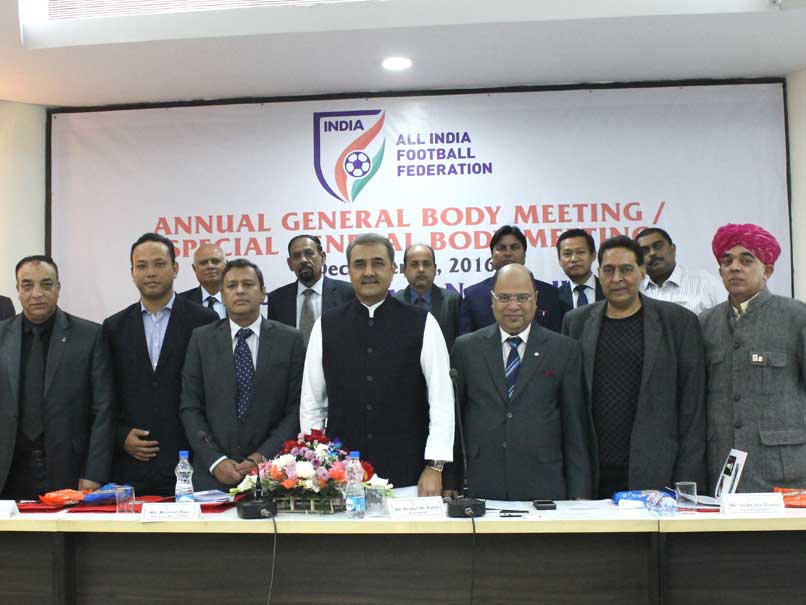 Praful Patel was re-elected president of All India Football Federation (AIFF) on Wednesday.
© AIFF
Praful Patel was unanimously re-elected president of the All India Football Federation (AIFF) at its Annual General Body Meeting (AGM) held in New Delhi on Wednesday.
The electoral process was completed in the presence of appointed returning officer Justice Bipin Chandra Kandpal (Retd.) who declared Patel elected along with the executive committee for 2017-2020.
Purushottam Kattel, International Relations Officer of Asian Football Confederation (AFC) and Shaji Prabhakaran, FIFA's Regional Developmental Officer - South and Central Asia, were also present.
"On behalf of the AIFF, I can assure you of the highest standard of ethics and transparency. I thank all of you for your support and am grateful for your continuous support. I take pride in the fact that I have been given the honour of heading one of the most professional sports bodies in the country," Patel said.