Story Progress
Back to home
Praful Patel to be Re-elected AIFF President After Court Vacates Stay on Elections
The Delhi High Court had ordered a stay on the election of AIFF's office-bearers on December 15 after a petition filed by sports activist and lawyer Rahul Mehra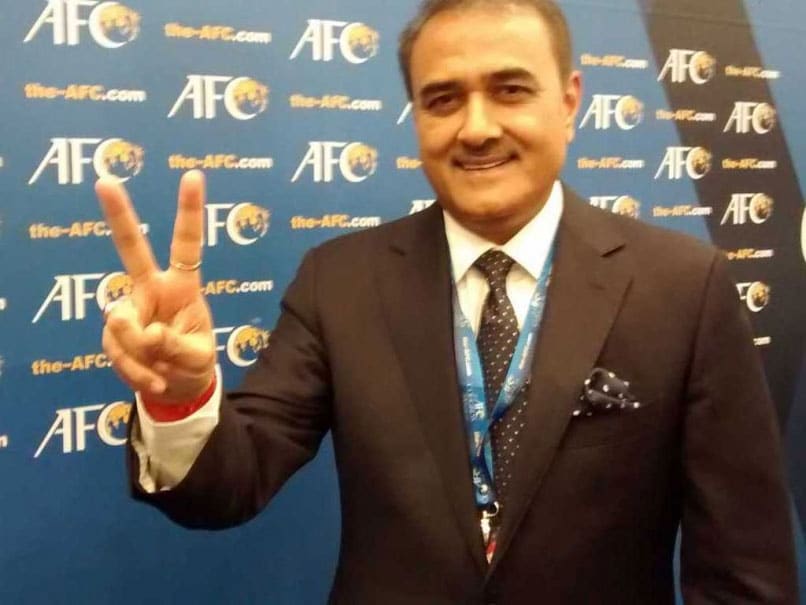 Praful Patel will be re-elected unopposed to the AIFF president's post.
© AIFF
Highlights
Praful Patel is set to be re-elected as AIFF president

Patel will be elected unopposed to the president's post

The Delhi High Court has vacated a stay on AIFF's elections
The All India Football Federation (AIFF) is set to re-elect Praful Patel as its president on Wednesday, December 21, after the Delhi High Court Vacated a stay on the national sports body's elections.
The court had ordered a stay on the election of the body's office-bearers on December 15 after a petition filed by sports activist and lawyer Rahul Mehra.
The new development paves the way for Praful Patel to be re-elected unopposed to the president's post. Patel had served as interim president for a year after long-time chief Priya Ranjan Dasmunshi suffered a cardiac arrest in 2008.
The Nationalist Congress Party (NCP) leader took over the role on full time basis in October 2009, and was re-elected to the post in 2012.
"The Hon'ble High Court of Delhi modified the order dated 15.12.2016 and vacated the stay order granted against the election process of All India Football Federation," a release of the AIFF said.
"Accordingly, the Annual General Body Meeting of the AIFF will be held as scheduled on December 21, 2016, as per the agenda circulated to the members," it added.
Five vice-presidents, one treasurer and 10 executive committee members are also set to be elected unopposed on Wednesday with only one candidate each being in the fray for all these posts.
Justice (Retd) B C Khandpal had already found the nominations of five vice-presidents (one each from North, South, East, West and Northeast Zones) as well as those of one treasurer and 10 Executive Committee members as valid after scrutiny, clearing the way for their election unopposed.
Four vice-presidents - Subrata Dutta, Subhash Chopra, K M I Mather and Larsing Ming Sawyan - out of the five return to their posts while Manvendra Singh is the new face.
Promoted
Observers from the Indian Olympic Association, Sports Ministry and world governing body FIFA representatives are expected to be present when the formal announcements of the various office bearers are made at the AIFF Football House on Wednesday.
(With inputs from PTI)
Topics mentioned in this article