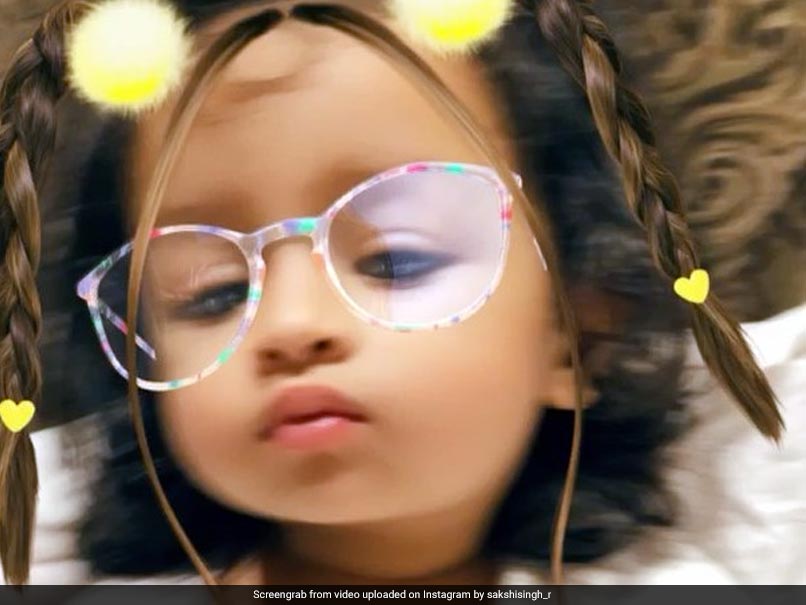 Like MS Dhoni, his daughter Ziva is slowly and steadily making place in the hearts of Indian fans. The former India captain and his wife Sakshi have been updating his social media accounts with their daughter's pictures and videos alike, which has brought delight among fans. Sakshi shared a cute video of her daughter trying to pose for the camera.
There is an unverified Instagram account of Dhoni's daughter Ziva which already has more than 83,000 followers. Her popularity at such a young age is no fluke as she exudes oodles of confidence.
In a recent video that surfaced on Ziva's Instagram handle, she could be heard singing a super-hit song from Malayalam movie. Ziva is singing 'Ambalapuzhai Unnikannanodu Nee', a song from the Mohanlal-starrer Malayalam movie Adwaytham.
The video received over 150,000 views on the day it was uploaded. Despite the tough lyrics, Ziva managed to pull off the song with utmost ease.
Her social media popularity didn't stop there. She was seen offering water to Dhoni during the Celebrity Clasico Charity football match recently held in Mumbai.
Indian captain Virat Kohli, who recently visited Ranchi, also uploaded a video on Twitter of him spending time with Ziva.