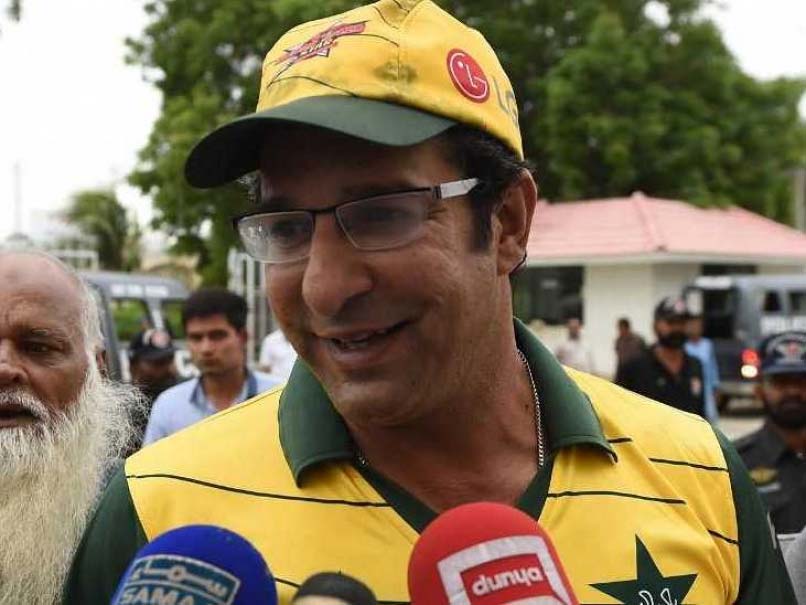 Wasim Akram expressed his delight at the prospect of cricket returning to Pakistan.
© AFP
International cricket is set for a return to Pakistan with the West Indies agreeing to play a Twenty20 International series in November. The Pakistan Cricket Board (PCB) on Monday confirmed tours by the Sri Lankan and West Indies teams from September, besides a series of T20 matches against a World XI side in Lahore. Former Pakistan great Wasim Akram took to Twitter and expressed his delight at the prospect of cricket returning to Pakistan after nine years. No Test nation has toured the country since the 2009 terrorist attack on the Sri Lankan team.
Akram tweeted, "I grew up watching my heroes play right before my eyes, now this generation will be able to do the same InshAllah #CricketIsComingBackHome."
On the other hand, Pakistan Cricket Board (PCB) chairman, Najam Sethi said that he would announce the names of the players for the World XI side that will tour Pakistan, in the next couple of days.
"I am telling you the World eleven will come to Pakistan. I can tell you this, notable players from all member countries of the ICC will be in the World eleven," he told a gathering in Lahore on Friday.
"Once the World eleven comes to Lahore the Sri Lankan team will also come and it will open the doors for more teams to come to Pakistan," Sethi said.
The government has promised presidential-level security for the week-long tour by the World XI side, which will be a 15-man squad comprising players from all the top Test-playing countries.
The team will be led by Andy Flower as coach and also includes South Africans Hashim Amla, Faf du Plessis, Morne Morkel and Imran Tahir.