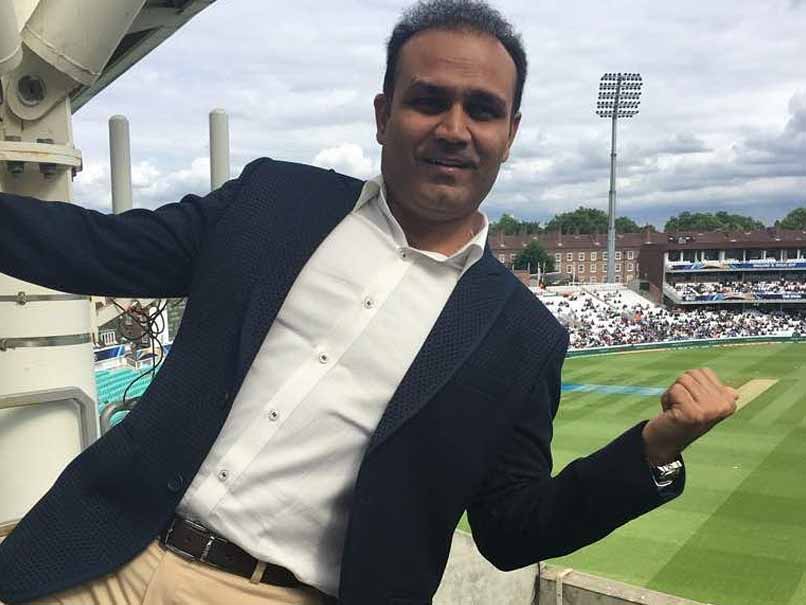 Virender Sehwag made his fan's birthday special by wishing him on Twitter.
© Twitter
There is no denying that former India batsman Virender Sehwag has made more impact on social media than any of his peers. Be it his unique way of wishing people on their birthdays, puns or jokes, Sehwag is very active on social media and has a rather large fan base. Recently, he made a 'diehard' fan's day when he wished him on his birthday on Twitter. On Saturday, Sehwag's Twitter fan page 'V Sehwag Fans Fort' requested the former India opener to wish his diehard fan 'Shibnarayan Viru'. "Hie @virendersehwag paaji! Please do wish @ShibnarayanMoh2. It's his Birthday today. He is one of your forever diehard fan Please wish him."
Acknowledging the request, Sehwag didn't take much time to revert and wished his fan in his own style.
The gesture left not only the 'diehard' fan floored but also his large fan base. While the birthday boy could barely believe his hero had responded to his request, he couldn't express his happiness enough.
thnks alot virupaaji fr making my bday more than special....finnaly my dream came true...i cant even able to xpress my happiness in words...

— Shibnarayan Viru (@ShibnarayanMoh2) July 1, 2017
Unlike many cricketers or filmstars who usually don't bother with such matters, Sehwag's small gesture left a huge impact on his fans, many of whom wished the birthday boy too.
Sehwag was recently in the news for allegedly sending a 'two-line' resume when he applied for the post of the head coach of the Indian cricket team, which he later rubbished. Some of the other applicants are Richard Pybus, Dodda Ganesh and Lalchand Rajput.
Anil Kumble stepped down after the Champions Trophy final, highlighting that captain Virat Kohli had "reservations" about his style.