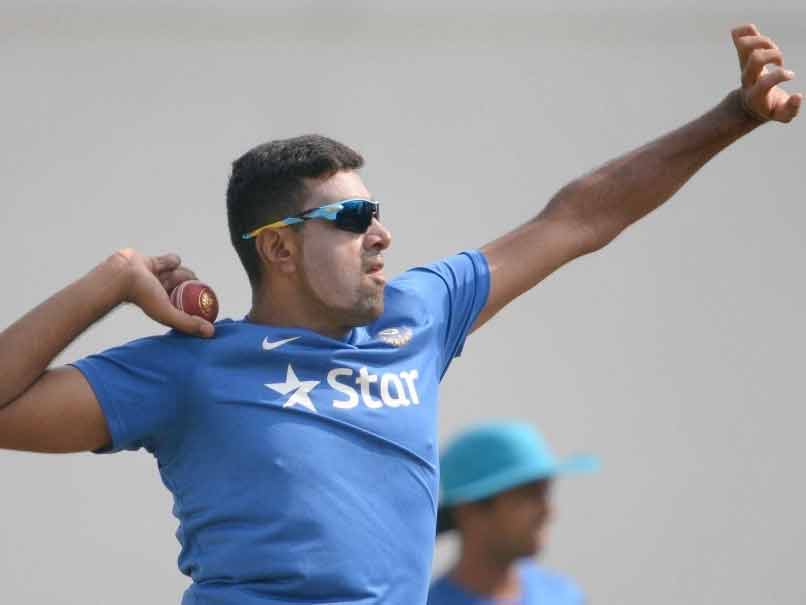 Ashwin struggled to bowl against Sehwag in the nets.
© AFP
India's premier off-spinner Ravichandran Ashwin has revealed the demoralising effect he endured while bowling at former opener Virender Sehwag. Ashwin recalled his tryst with Sehwag at a net session a few years ago. "Sehwag was never complicated. He had a demoralising effect on me actually," Ashwin said during 'What the Duck 2' chat show.
"There was an incident in Dambulla, where every ball that I bowled, first ball I bowled outside off stump, Sehwag cut me. Next ball I bowled on off stump, he cuts me. Next ball I bowled on middle stump, he cuts me.
"The next ball I bowl on leg stump, he again cuts me. So I said 'what the hell is happening'. So I just bowled a ball fuller, Sehwag stepped out and slugged me out for a six," Ashwin said.
Ashwin, who was struggling to win a place in the Indian team at the time, ran out of ideas.
"So I said to myself either I am just not good enough or this guy is just way too good ... which he was. But to the greater Sachin Tendulkar also, I didn't struggle with bowling so much in the nets too. I was very inquisitive. I observed this for a few days.
"But then I couldn't hold myself back, I went to him (Sehwag) and asked, 'so what should I do to improve'. If I had ask to Sachin, he would have given me some tips. If it were MS, he would have given me a perspective," he said.
"Viru said 'You know what, I don't think off-spinners are bowlers. They do not trouble me at all. I just find it easy smashing them'. I said 'Sir you are cutting me'. He said, 'Yeah, I hit off-spinners against the spin on the off side and for left-arm spinners, I will hit against the spin on the leg side.
"I said, 'okay, fine'. The next day I tried something in the nets he again started hitting me in different zones. He was actually treating me like a road-rag. Like how I would treat a 10 year-old kid, if I was batting against him," he recalled.
After being thrashed during net sessions on multiple occasions by Sehwag, Ashwin finally managed to figure out a way to get the better of the hard-hitting batsman.
He found out that the best possible plan against Sehwag was to bowl every single ball as best rubbish ball.
"So the best possible plan against Sehwag was to bowl every single single ball as best rubbish ball that you can give. And I got him out a few times in the IPL that way. Because what he expects is not what you dish out. Because he expects you to bowl good balls," said Ashwin.
"So basically for Sehwag, it was very simple, he hit people on good balls. So my simple strategy to Sehwag was to bowl rubbish balls. And it worked. Because when you start bowling rubbish balls, he starts dictating the pace to you with your rubbish balls or your so-called against him."
Ashwin also said that Sehwag was least interested in team meetings to discuss strategy.
"He (Sehwag) just wanted to see the ball and hit it. He used to be the least participative during team meetings," he said.
"There used to be team meetings or huddles, followed by a short speech addressed by Gary (Kirsten). MS (Dhoni) would then take over, would not utter a word and said everything is good. That was how team meetings would end," revealed Ashwin.
(With inputs from PTI)