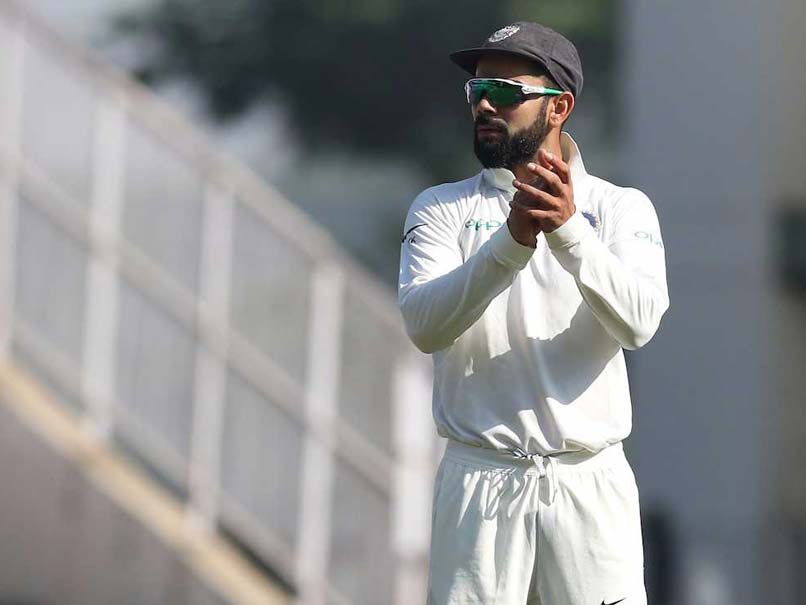 Virat Kohli has demanded a greater share of India's growing cricket wealth for players.
© AFP
While Team India and skipper Virat Kohli have managed to make themselves nearly unbeatable at home, be it any format of the game, their battle with the Board of Control for Cricket in India (BCCI) for a significant hike in salaries has not yet been won and the next exchange is scheduled for later this week, when Kohli leads a contingent in another round of talks with the cricket board about the subject. He is likely to be accompanied in the venture by Mahendra Singh Dhoni and coach Ravi Shastri. But, it may be easier said than done as it is going to require the approval of the general body of BCCI.
Kohli has demanded a greater share of India's growing cricket wealth for players ahead of contract talks this week, officials said. Top players saw their annual basic deals doubled to USD 300,000 this year.
But the Indian squad, who are due to hold talks with BCCI in New Delhi on Friday, want more after the governing body struck a huge new television deal in September.
The BCCI will get 2.5 billion dollars from Rupert Murdoch's Star India channel to show the Indian Premier League from 2018 to 2022.
Player contracts expired on September 30 and salaries are one of the key negotiating points.
A senior board official, speaking on condition of anonymity, told AFP that "the players want a raise" and that Kohli will lead the talks with Dhoni and Shastri.
They will meet BCCI administrator Vinod Rai in New Delhi to discuss pay and the packed cricket calendar which Kohli has also criticised.
"It's always healthy to be transparent and that's what BCCI is trying to be. Kohli and the players are always welcome to put their point across," the official said.
Rai heads the Committee of Administrators appointed by the Supreme Court to run BCCI affairs and reform the world's wealthiest cricket governing body.
Currently the national squad has three salary grades, with Kohli and other senior players at the top. "We have modified it and have started a process where we consult the players," said Rai.
"We had two rounds of consultation and we will do another one just before the Delhi Test," Rai said.
Rai has backed Kohli's criticism of the scheduling of tours and the issue is expected to be discussed at the meeting.
Kohli had hit out at BCCI, ahead of the second Test in Nagpur, for better planning of tours, especially ahead of an important series in South Africa starting in January.
(With AFP inputs)