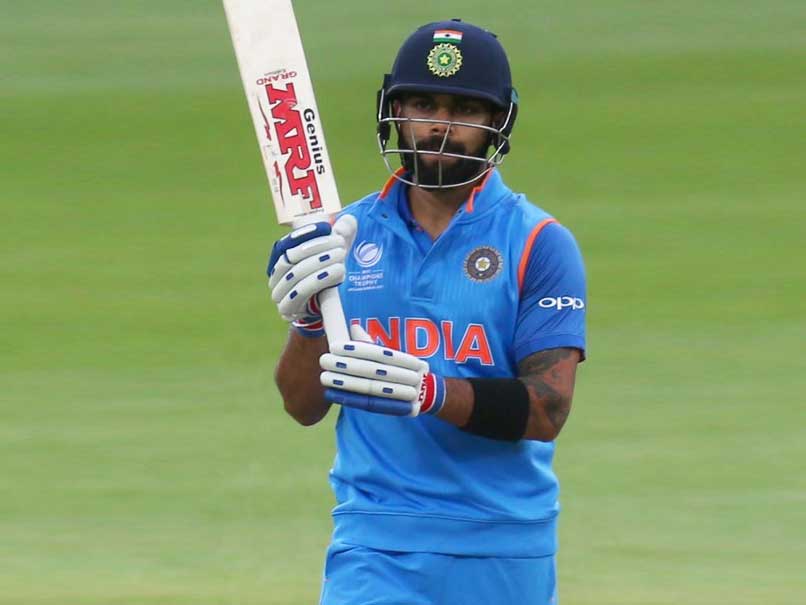 Virat Kohli is the sole Indian to feature in the among the world's 100 highest paid athletes.
© AFP
Indian cricket captain Virat Kohli is the sole sportsperson from the country to feature among the world's 100 highest paid athletes in the latest Forbes list topped by Portuguese football star Cristiano Ronaldo. Kohli, 28, is ranked 89th on the 2017 Forbes list of 'The World's highest paid athletes' with a total pay of USD 22 million that includes USD 3 million from salary and winnings and another 19 million from endorsements. Describing Kohli as the "Indian cricket phenom", Forbes said the sports star has "for good reason" already drawn comparisons to all-time cricket great Sachin Tendulkar.
It added that Kohli has continuously shattered batting records and in 2014/15 season was named the captain of the Indian Test team, making him one of the youngest players to ever hold the job.
It noted that last year Kohli made nearly USD 1 million in salary and match fees from his duties with the national team, and he's also among the Indian Premier League's highest-paid players thanks to a USD 2.3 million salary from the Royal Challengers Bangalore (RCB).
"The vast majority of his income, however, comes from one of the sports world's most impressive sponsorships portfolios," Forbes said.
The list has been topped by Ronaldo with a total pay of USD 93 million. American basketball star LeBron James comes in at the second spot with USD 86.2 million, followed by Argentine footballer Lionel Messi (3) with 80 million , tennis star Roger Federer (4) with 64 million and American basketball player Kevin Durant.
However, in a troubling indication of gender inequality, the list of 100 has only one woman sports star. Forbes noted that the top 100 athletes are a boys' club more than ever, with tennis star Serena Williams, who comes in at the 51 spot with USD 27 million, the lone female athlete to make the cut this year.
Golf legend Tiger Woods, who was arrested recently after police found him asleep at the steering wheel of his car as a result of his medication, comes in at the 17th spot.
Forbes said while Woods continues to "sink further away" from the player that dominated the golf landscape, "sponsors still see value in partnering with" him.
The list also includes tennis greats Novak Djokovic (16) and Rafael Nadal (33), basketball player Anthony Davis (44) and soccer star Wayne Rooney (70).