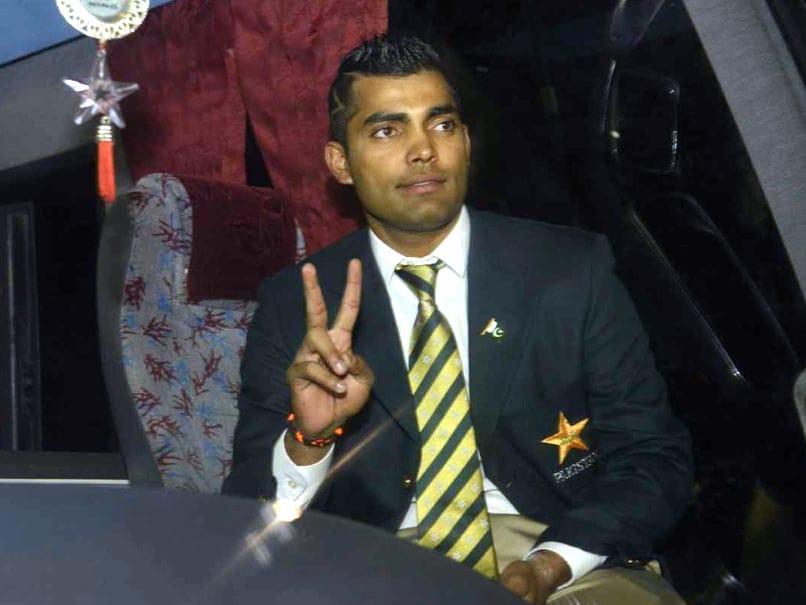 Pakistan cricketer Umar Akmal is facing the toughest phase of his career. He had a rocketing career in his early days but that has nosedived in the recent years. On top of that, he faced another shocker after he was declared 'dead' on social media platforms. Upset with the rumours troll, Akmal put out a message on his Twitter account to update his fans about his well-being. "Allhamdulillah I am safe n perfectly fine in Lahore all news coming from social media is fake. And Insha Allah I will join #National20cup2017 #Semifinale" Akmal tweeted.
He also urged people not to spread fake news.
"As salaam alaikum guys. By the grace of Allah I am safe. All the news doing the rounds is fake. You will see me live at the semi-finals. And I request everyone not to spread news like this. Thank you very much." Akmal said in his video message.
Akmal, who made his international debut in 2009 against Sri Lanka in Dambulla, last played an international match in January earlier this year.
The 27-year-old has played 116 ODIs for his country, scoring 3044 runs at an average of 34.59, including 2 centuries and 20 fifties.
The wicket-keeper batsman has 90 dismissals (77 catches and 13 stumping) to his name.
The Pakistan Cricket Board (PCB) had handed Akmal a three-match ban and a fine of one million rupees ($10,000) for an outburst against head coach Mickey Arthur in August earlier this year.
The 27-year-old, who had an infamous scuffle with a traffic warden in 2014which ended with a day in jail, had a verbal confrontation with Arthur in Lahore. Akmal went to the media and alleged Arthur had used foul language against him during a practice session in a training camp in Lahore, an accusation Arthur denied.
Former coach Waqar Younis, who was replaced by Arthur in 2016, also had problems with Umar's discipline and attitude.
In 2015, Waqar had recommended Umar should not be selected for the national team for at least two years, but his recommendation was not followed.
Umar was also withdrawn from Pakistan's Champions Trophy squad after he failed a fitness test in England in June.