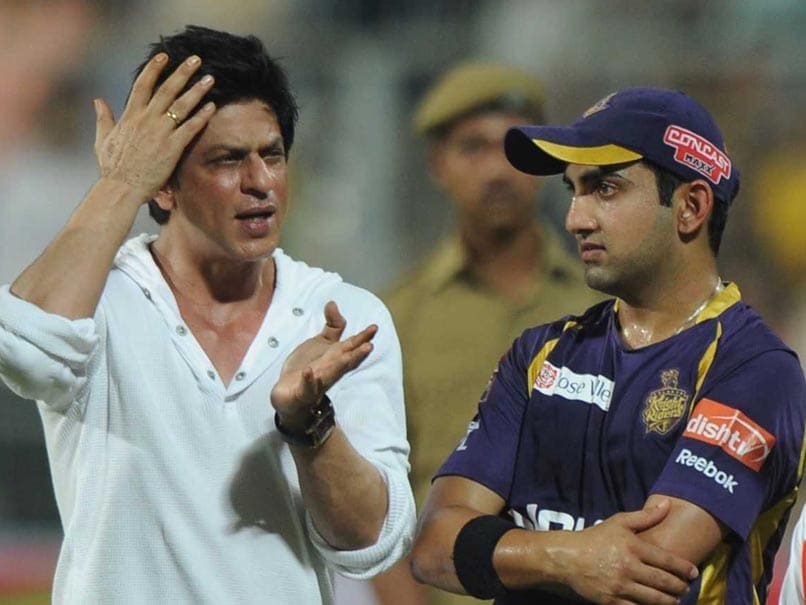 Gautam Gambhir has won the IPL twice with Shah Rukh Khan-owned Kolkata Knight Riders.
© AFP
Gautam Gambhir's never-say-die attitude on the field has always been appreciated by fans. Even though the stylish left-hander isn't wearing India colors at the moment, he continues to strike a chord with fans off the field. In a touching initiative, Gambhir has launched a campaign to feed the poor and hungry free of cost at West Patel Nagar in New Delhi. With the help of this initiative, Gambhir wants to make sure nobody goes hungry. The batsman took to micro-blogging site Twitter and wrote: "365 days, 52 weeks, 12 months, numerous hungers & Ek Asha #communitykitchen1 #ggf."
Sharing his emotions, Gambhir wrote: "Won World Cups, Won IPLs, beaten opponents. Now time 2 win hearts & beat hunger. Community Kitchen #1 by Gautam Gambhir Foundation.
Impressed by Gambhir's heart-touching initiative, Bollywood superstar Shah Rukh Khan replied to the Kolkata Knight Riders' captain by tweeting: "Let me know my Captain how I can be of use to ur initiative. Bless u,".
Gambhir has won the IPL twice with Shah Rukh Khan-owned Kolkata Knight Riders.
Gambhir, who played a vital role in India's 2011 World Cup title triumph, served food to poor with his own hands.
"Compassion in my heart, a plate in my hand & a prayer on my lips 'No one should sleep hungry' #ggf #communitykitchen1,", Gambhir tweeted with a picture feeding people.
The Delhi-born has been involved in various public activities. In April, Gambhir had pledged to bear the full expenses of the children of 25 CRPF personnel killed in an ambush by Maoists in Chhattisgarh.