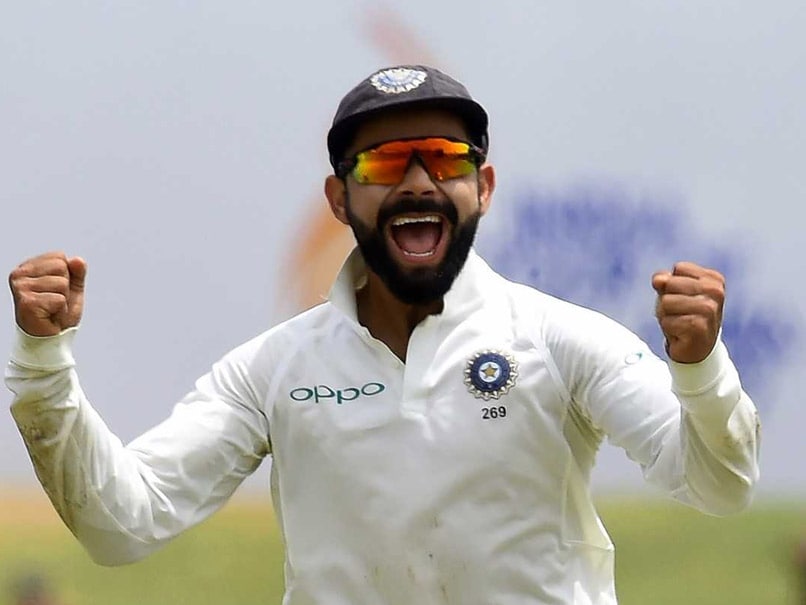 Virat Kohli's hunger to win games makes him an aggressive player, said Michael Clarke.
© AFP
Former Australian captain Michael Clarke on Thursday said that India skipper Virat Kohli is a wonderful player and his style of cricket was very similar to the brand of cricket that Australians are brought up to play. Speaking exclusively to NDTV, the 36-year-old said, "There is an Australian in Virat Kohli." Talking about what makes Kohli aggressive on the field; Clarke said his hunger to win games makes him a wonderful player as he doesn't want to take a step back.
"Virat is a wonderful player. He wants to win and doesn't want to take a step back," said the former Australian captain.
Australia are touring India in September-October for five One-day International (ODIs) and three Twenty20 Internationals and Clarke feels that India will be difficult to beat in their own backyard.
"The Indian team right now is full of confidence and the upcoming tour for Australia is going to be tough. This tour will be a great challenge for Australia as India, at the moment, are playing very well.
"Obviously the Australian supporters expect their team to be best in the world. But, India are ticking all the right boxes under the captaincy of Virat Kohli."
Beating India will be tough as they not only want to win but they have learned to lose too. They are going full steam ahead and will be a wonderful experience to beat the hosts, he added.
Talking about current Australian captain Steve Smith's role, Clarke said that Smith's batting has been leading the way for Australia and his team needs him to continue.
Asked about Kohli's aggressive nature of play, Clarke said, "When I see Virat captaining on the field, I see the team winning. And if the team is winning you are doing plenty of things right.
"He wants to win and doesn't want to take a step back. He knows how tough the next four months of cricket are. He is preparing his team for that."
India will be touring South Africa in January, Australia in 2018 and England in 2019. "If India can beat South Africa, Australia and England at away conditions, there will be no doubt that India is the number one team in the world," Clarke added.
However, Clarke, who made his Test debut in India, mentioned that former India captain Sourav Ganguly brought the aggressive approach to the Indian team. He further added that it's commendable that Kohli, Mahendra Singh Dhoni and Anil Kumble continued the aggression in their play.
Former Australian cricketer Michael Hussey had compared to Kohli to Ricky Ponting. Commenting on the comparison, Clarke said, "I have never played under Virat so cannot compare them. However, Virat would not want to be compared to anybody. He has his own style."
Talking about the Australia pay dispute, Clarke said, "Steve Smith handled himself really well during the pay dispute as he did not indulge much and stayed away."
He also praised the fact that Cricket Australia and the Australian Cricketers Association compromised and came to an agreement as it was important for Australia to play the upcoming series against Bangladesh to build the momentum it needs for upcoming big matches.