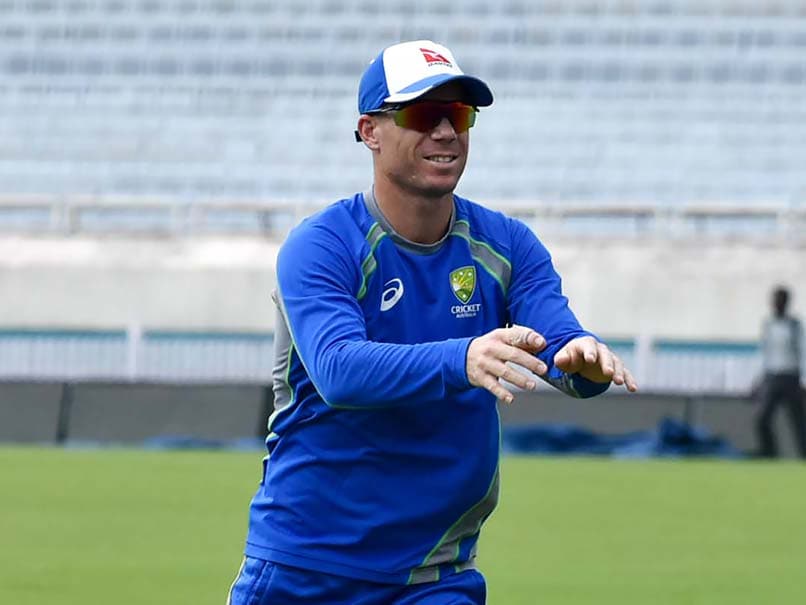 David Warner attends a training session in this file image
© AFP
Two days before the first Ashes Test in Brisbane, Australia have been dealt a major blow after vice-captain David Warner suffered sudden pain during training on Tuesday. Warner said he will undergo intense treatment on his neck. The opening batsman injured his neck while taking a high catch on the Gabba outfield, and later left for the dressing room to get treatment. "My neck is quite stiff," Warner told reporters. "I took a high ball and something just twinged in my neck. I haven't really had a stiff neck like this one before."
The 31-year-old said he was hopeful his neck would "settle down in the next 24 to 48 hours", adding: "I don't think a sore neck is going to keep me out." "I'll try and have a hit tomorrow at some stage. I have to work on my technique a little bit more, probably facing up," he said. "I'll get some more treatment tonight, get some heat packs, get some fingers into it and hopefully it's better tomorrow."
Warner added that he left the net session later on, as the neck issue meant he was not able to take his usual stance. "If I can't be face-on, there was no point in hitting because I can't angle myself," he added. "That's not how I want to train."
Warner is a key member of Australia's Ashes team and averaging almost 60 at home. He is due to open with debutant Cameron Bancroft.
The Ashes will be played at five venues across Australia between 23 November 2017 and 8 January 2018.
With AFP Inputs.