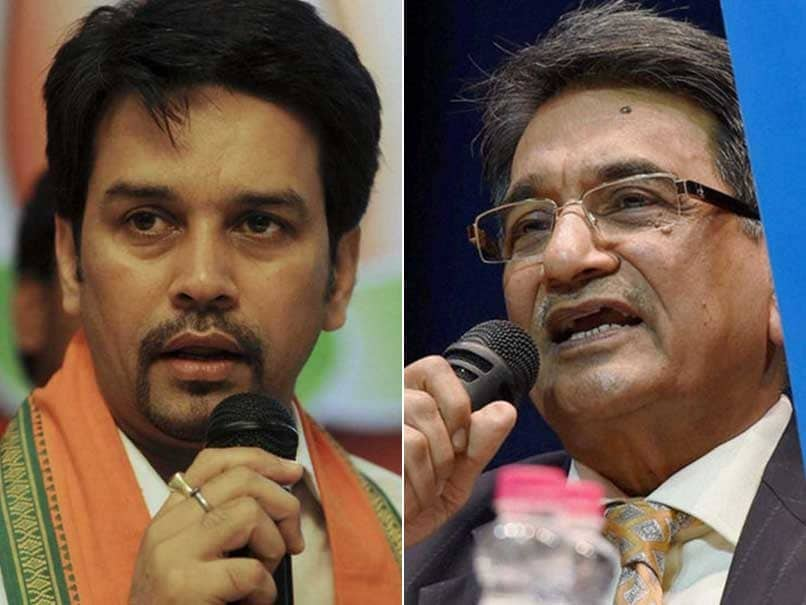 BCCI remains opposed to some of the recommendations of the Lodha committee.
© NDTV
The bench is being led by outgoing Chief Justice of India, TS Thakur.
The cricket board has argued its case for not implementing the committee's recommendations in toto and has remained adamant in its position over the last few months.
In its third status report submitted to the court last month, the Lodha panel had recommended the removal of the office-bearers in the BCCI and state units who did not meet the eligibility criteria laid down by the panel.
It also suggested the appointment of former union Home Secretary G.K. Pillai as an observer to run the day-to-day affairs of the board.
The panel's stance has left BCCI far from pleased. In separate affidavits filed with the Supreme Court ahead of the initial hearing date on December 5, BCCI president Anurag Thakur and secretary Ajay Shirke had blamed members of the panel of showing a lack of interest in meeting the cricket board's top brass.
The board has contended that it cannot force the state units to implement the Lodha panel recommendations and that such a move will only be possible through a majority vote.
Many states have voiced their objections to BCCI on some of the suggested reforms, including age caps and tenure limits on office bearers and the one-state one-vote policy.