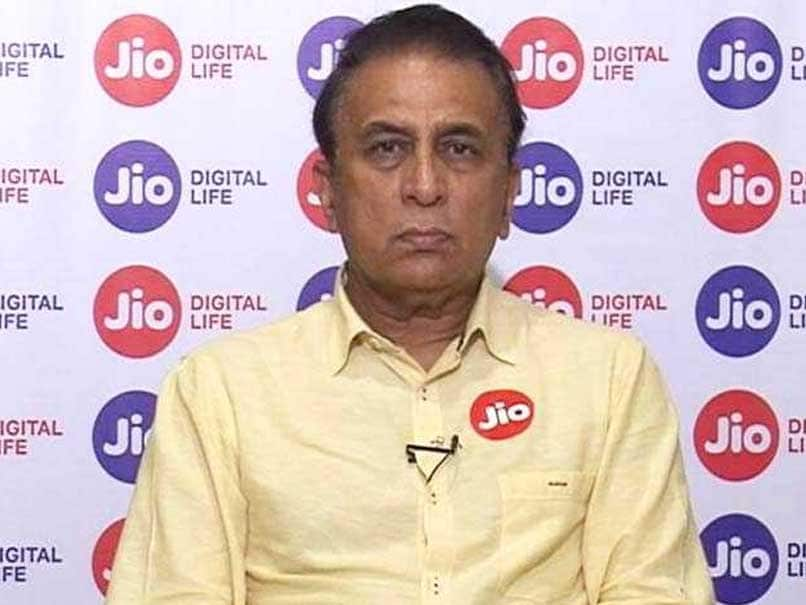 Sunil Gavaskar has hit back at the accusations.
© NDTV
Sunil Gavaskar hit back at accusations Ramachandra Guha levelled at him in his resignation letter to the Committee of Administrators (CoA). The cricket historian, who resigned as a member of the CoA, wrote in his letter to Vinod Rai that the Supreme Court appointed panel had failed in curbing instances of conflict of interest among former players like Sunil Gavaskar.
"I'm very very disappointed if anyone is doubting my integrity," Sunil Gavaskar told NDTV. "'I do not have a conflict of interest. It's baffling to find my integrity has been questioned."
Guha, in his letter, had said that Gavaskar's commentary duties are in direct conflict with his other role as head of a player management firm.
"I have also repeatedly pointed to the anomaly where BCCI-contracted commentators simultaneously act as player-agents," he wrote in the letter to Vinod Rai. "Sunil Gavaskar is head of a company which represents Indian cricketers while commentating on those cricketers as part of the BCCI TV commentary panel. This is a clear conflict of interest. Either he must step down/ withdraw himself from PMG completely or stop being a commentator for BCCI," the mail had stated.
"Show me one instance where I have tried to influence the selection committee." was Gavaskar's reply to the statements made by Guha. "Indian cricket has done more for me than I have done for it. It's very disappointed that they are doubting my integrity and contribution to Indian cricket. Is there something particular against me that Ram Guha has named me in public?"
Regarding former captain MS Dhoni's Grade 'A' contract, Gavaskar said, "MS Dhoni got Grade 'A' contract because he is a superb player. How can you question Dhoni's contribution to Indian cricket?"
Guha had written that there exists a superstar culture in the sport. Gavaskar's response to that was, "If there is a superstar culture, then there is also a jealousy culture."
On the huge Anil Kumble-Virat Kohli spat rumours, Gavaskar felt that not giving Kumble an automatic extension (as head coach) was to make the process open and clear.
"I don't see any reason why Anil Kumble won't continue as coach... There are going to be disagreements in every work place."
Even as Virat Kohli quashed all rumours regarding the spat, Gavaskar asked: "Tell me one reason why we should doubt India's captain."