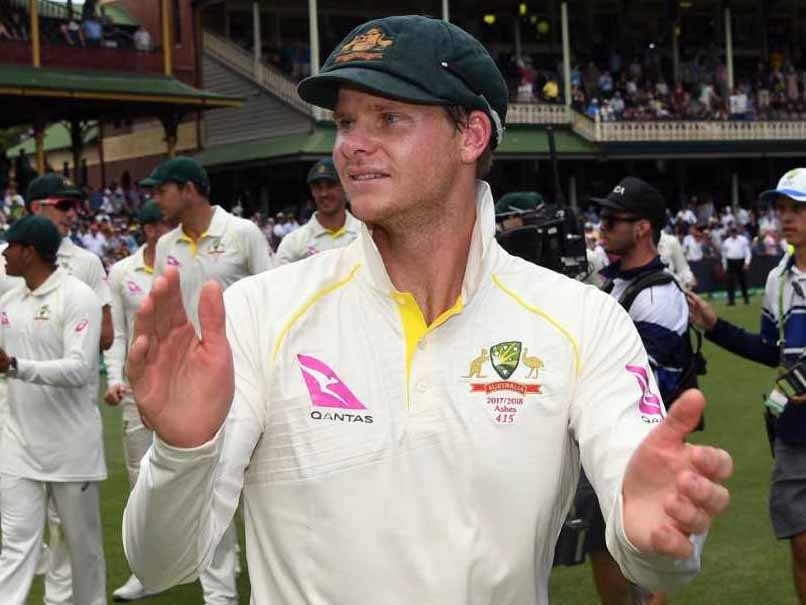 Australia's captain Steve Smith applauds the crowd after the Ashes win in this file image
© AFP
Australia captain Steve Smith admitted on Wednesday that the recently-concluded Ashes series had taken a toll on his body adding that time away from the game made him realise the importance of a break. Smith conceded that his current recuperative break from international cricket was sorely needed and that he was unaware of how mentally fatigued he had become until given the chance to step away from the game.
"I needed it (a break). I was absolutely ruined after the one-dayers. It takes a lot out of you, an Ashes series. Particularly with every Test match going five days and the extra pressures and everything that comes with an Ashes series. I was certainly feeling it mentally. And the last 10 or 12 days that I've had off, it's been great," cricket.com.au quoted Smith as saying.
Smith, who was awarded the Allan Border Medal as Australia's best men's cricketer across all formats, was granted a rest in the wake of his team's 4-1 ODI Series defeat to England that followed their 4-0 Ashes triumph. It was only when he was granted a sabbatical for the current T20 International tri-series with England and New Zealand, where his deputy David Warner took over the captaincy that the 28-year-old recognised the toll the previous year had taken.
"It's hard to admit it when you're playing because you don't want to tell yourself these kinds of things, but I was really tired at the back end of those one-dayers," Smith said.