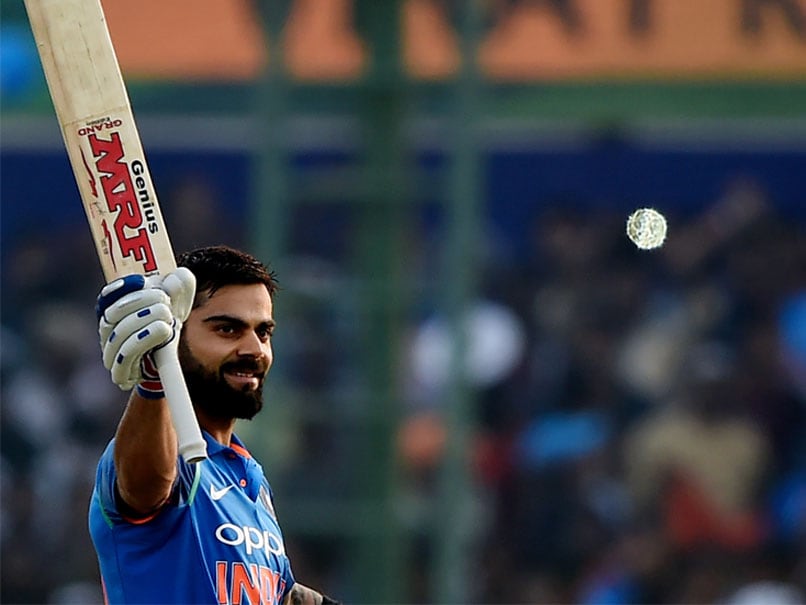 Virat Kohli has been in superb form in recent times.
© AFP
Virat Kohli's consistency has ensured that even cricket fans from across the border follow his exploits rather closely. Not just Pakistani fans, but players too speak highly of the Indian cricket captain and often describe him as the standard their batsmen must aspire to. Recently, Kohli referred to Pakistani pacers Mohammad Irfan and Shoaib Akhtar on the Breakfast With Champions show. The 29-year-old said it was quite a challenge facing Irfan because of his height. Kohli, who has never played against Akhtar, said he looked lethal in a match in Dambulla.
"I have never faced Shoaib Akhtar. But I have seen him in a game in Dambula against Pakistan. I got out. I couldn't face him. He looked lethal. When I saw that, I realised what it would feel like after his ball hit the batsmen on the body," Kohli said.
Both Irfan and Akhtar spoke highly of the stylish right-hander. Taking to Twitter, the duo applauded Kohli for his batting ability.
What a gentleman @imVkohli is! Great player with a great heart. Prayers for you my friend. Hope that we play more often in grounds. #Respect https://t.co/ovKWuEM4TL

— Mohammad Irfan (@M_IrfanOfficial) November 6, 2017
I was better off not bowling at all when #Kohli was batting.Jokes apart,he's a gr8 batsman & bowling agnst him wud have been a gr8 contest. pic.twitter.com/EHL32UpXrU

— Shoaib Akhtar (@shoaib100mph) November 4, 2017
Kohli has exhibited remarkable batting consistency and astute leadership in all three formats of the game. Kohli not only has a vision for Indian cricket but has also been able to implement measures within the team to achieve it.
From showcasing an aggressive brand of cricket to drastic improvement in fitness levels of players, Kohli's stamp is all over the current Indian cricket set up. Kohli is not just the most marketable athlete in India but the face of cricket globally.
In a sense, Kohli's popularity and power has been captured by his massive following on various social networks. The Delhi batsman has over 20 million followers on Twitter, 15 million on Instagram and more than 36 million likes on Facebook.