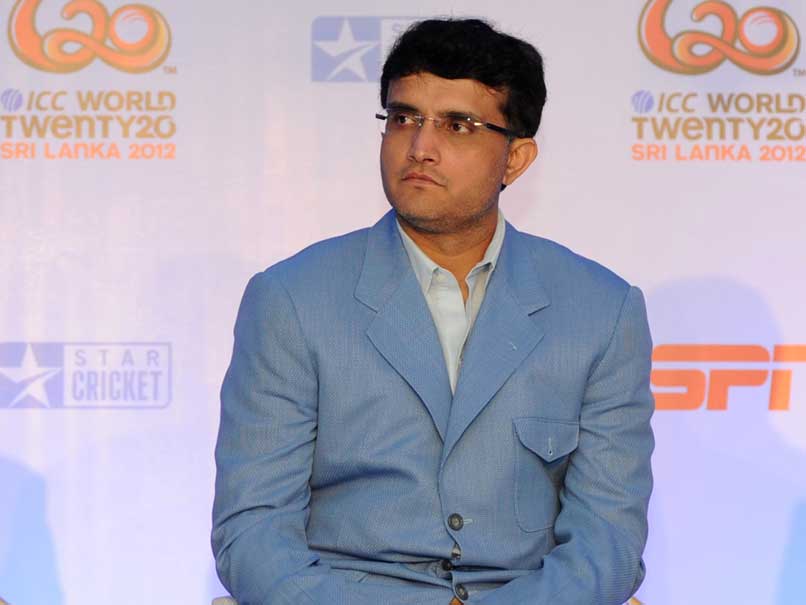 Sourav Ganguly described Virat Kohli as a passionate captain.
© AFP
Virat Kohli's batting was affected by his emotional outbursts in the recently concluded Test series against Australia, feels former captain Sourav Ganguly, who is hoping that the Indian skipper "cools down" to hits form again. Ganguly observed that Kohli's desire to win at any cost as a captain led to his outbursts.
"Against Australia, probably he (Kohli) was so consumed by wanting to win as captain that he let his emotions affect his batting. This will also serve as a lesson for Virat. He's such a precocious talent, I hope he cools down and gets back to scoring big again," Ganguly wrote in an exclusive column for the 'ICC' website.
India got the better of Australia 2-1 at home in one of the most intense and bitterly-fought series in recent years.
The contest was marred by one controversy after another with the two captains -- Kohli and Steve Smith -- continuously being in the eye of a storm.
Kohli was in sublime form before this series, becoming the only man to slam double hundreds in four consecutive series. The 28-year-old amassed 1457 runs in 13 matches this season.
But he had a horrendous outing with the bat in the series against Tests against Australia, totalling just 46 runs in five innings with scores of 0, 13, 12, 15 and 6 in three games. He had to sit out of the fourth and final Test because of a shoulder injury.
Ganguly, regarded as one of India's most successful captains, rated Kohli as among of the finest in the world while describing him as a passionate skipper.
"There are two Virats for me. The batsman and the captain.
"The batsman surely is one of the best in the world because he has set high standards for himself, both in terms of fitness and the hunger to score big. The captain is more passionate and more of a leader than anything else," Ganguly wrote.
"He wants to win and win every day and while it may not be possible always, I see Virat not settling for anything that isn't No.1."
Ganguly said the current Indian team has the potential to win anywhere in the world.
"And having watched the last 13 home Tests, I hope Virat and his team really has the potential to win anywhere - in or outside India," he said.
(With inputs from PTI)