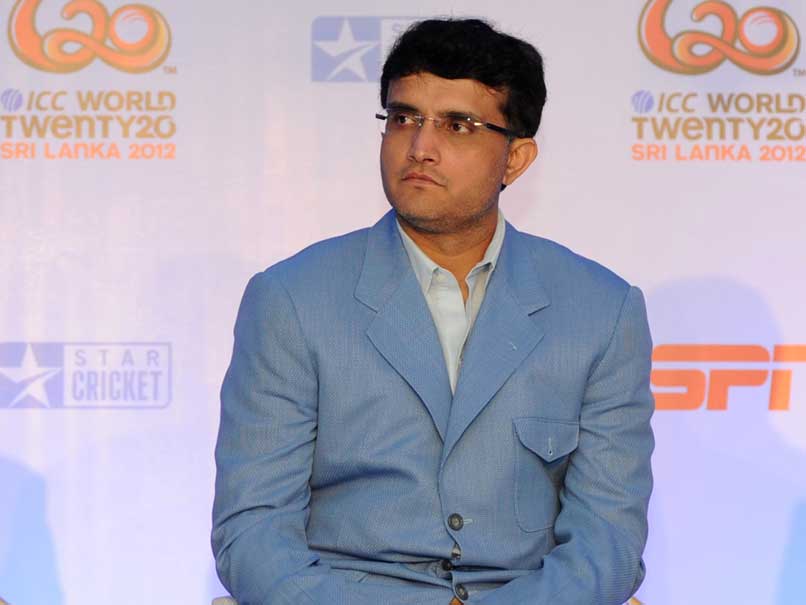 Sourav Ganguly met with the Indian cricketers in England.
© AFP
Amid reports of a massive feud between Indian captain Virat Kohli and coach Anil Kumble, former skipper Sourav Ganguly met the Indian cricket team at their hotel. Sources say Ganguly, a former teammate of Kumble, is asking for feedback on him as coach. Ganguly is part of the three-member cricket advisory committee that also includes Sachin Tendulkar and VVS Laxman, which has been entrusted with the job of finally deciding whether the former India leg-spinner stays as coach or is replaced.
Reports of a rift between Virat Kohli and Kumble have shaken the country ahead of the team's campaign to win a second straight Champions Trophy.
As India prepare to launch their tournament against Pakistan in Birmingham on Sunday, there were reports of cold vibes between Kohli and Kumble over tactics and training.
The Board of Control for Cricket in India (BCCI) had earlier issued a press release asking for applications for the post of Head Coach for the team. The deadline for applications ended on Wednesday.
With Kumble's one-year contract ending this month, BCCI's move to advertise the job of coach ahead of the Champions Trophy was seen as surprising.Batting legend Sunil Gavaskar said the BCCI is "following procedure" and denied that its move reflects tensions in the Kohli-Kumble relationship.
BCCI's acting secretary Amitabh Choudhary had told NDTV that there was no rift between the Indian skipper and Kumble. He, along with MV Sridhar, who is the board's General Manager,, Cricket Operations, had met members of the Indian squad on Wednesday.
The Supreme Court-appointed Committee of Administrators (CoA) is trying to broker peace between Kumble and Kohli.
The three officials in England are CoA head Vinod Rai, Choudhary and Sridhar.
Among those in the fray of the coach's job are former Indian batsman Virender Sehwag, Australian Tom Moody and Richard Pybus of England.
(With Inputs from Rica Roy)