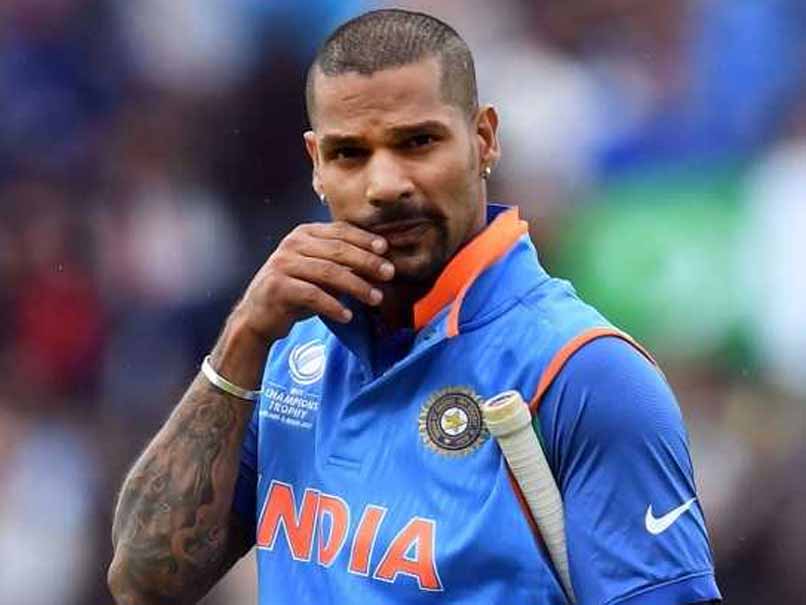 Shikhar Dhawan has received Rs 87.76 lakh.
© AFP
While India captain Virat Kohli is on top of the world in terms of net worth among all Indian athletes, his slice of the Board of Control for Cricket in India (BCCI) pie - the tax-free income from the cricket board's gross revenues from matches in 2015-16 - is just a little less than India opener Shikhar Dhawan. While Delhi left-hander has received Rs 87.76 lakh, while Kohli has pocketed Rs 83.07 lakh as his share, as per information on the BCCI website regarding payments over Rs 25 lakh made in May 2017.
Following Dhawan and Kohli is Ajinkya Rahane (Rs 81.06 lakh), followed by Ravichandran Ashwin and Rohit Sharma (Rs 73.02 lakh each).
The lowest amount has been secured by Varun Aaron (Rs 32.15 lakh).
The players have also received their match fees for the three home series held last season - versus New Zealand, England and Australia.
Players have also been given the tax free portion of the cash award announced by the BCCI and Test ranking prize money that the BCCI has received from the International Cricket Council (ICC) as well as a portion of retainers.
Ashish Nehra has received Rs 1.52 crore as injury compensation for IPL 2016.
Five former women cricketers, including Diana Edulji who is a member of the Supreme Court-appointed BCCI Committee of Administrators (CoA), have received Rs 30 lakh each as one-time benefit from BCCI.
The other four are Anjum Chopra, Neetu David, Shubhangi Kulkarni and Sudha Shah.
BCCI has also spent Rs 3 crore as land registration cost for the NPA in Bengaluru.
(With PTI inputs)