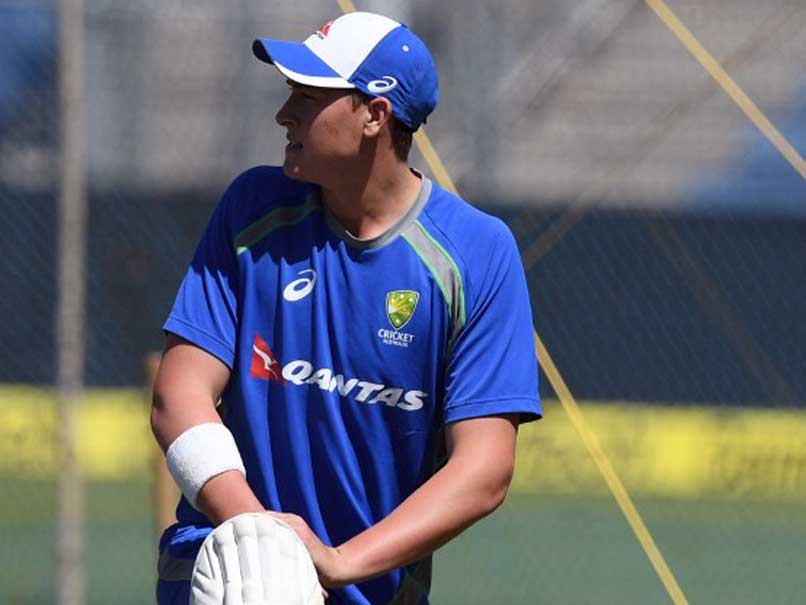 Matt Renshaw has represented Australia in 10 Tests.
© AFP
Australia batsman Matthew Renshaw cost his state team, Queensland, five runs after jokingly using wicketkeeping gloves to catch a throw during a Sheffield Shield match at the Gabba on Friday. The incident occurred when wicketkeeper Jimmy Peirson threw one of his gloves on the field as he chased a ball to square leg. Renshaw, who was stationed at first slip, picked the glove up off the turf and wore it. As Peirson's throw came in, Renshaw used the glove to collect the ball. As the wicketkeeper returned to his position, Renshaw handed the glove back to him. However, Rule 27.1 of the Laws of Cricket states that "a wicket-keeper is the only fielder permitted to wear gloves". The umpires had no option but to slap Queensland with a five-run penalty.
#Renshaw pic.twitter.com/LPpy7ChFhX

— Kyran Pick (@kyranpick) March 9, 2018
"The glove dropped right next to me so I thought it'd be quite funny to put the glove on and try and take a catch with the glove on," Renshaw told cricket.com.au.
"I didn't really think of the rule at the time, I just thought it'd be quite funny. But the umpires came together and said it was five penalty runs.
"I know that you're not supposed to do it, but I thought it was just one of those frowned upon things."
Luckily for Renshaw, his team was headed for a comfortable win when the incident occurred. The five-run penalty meant that Queensland won the contest against Western Australia by 211 runs instead of 215.
Renshaw failed to make the cut for Australia's Ashes squad after suffering a loss of form at the start of the domestic season. However, with opener Cameron Bancroft struggling to score runs, Renshaw's good run with the bat could see him claw his way back into the national side.
Renshaw, 21, has represented Australia in 10 Tests.