Story Progress
Back to home
Shakib Al Hasan Praises Umesh Yadav's Morning Spell
Shakib Al Hasan survived a lethal spell of fast bowling from Umesh Yadav in the morning session of the third day's play which he termed as the best spell he had faced in his Test career.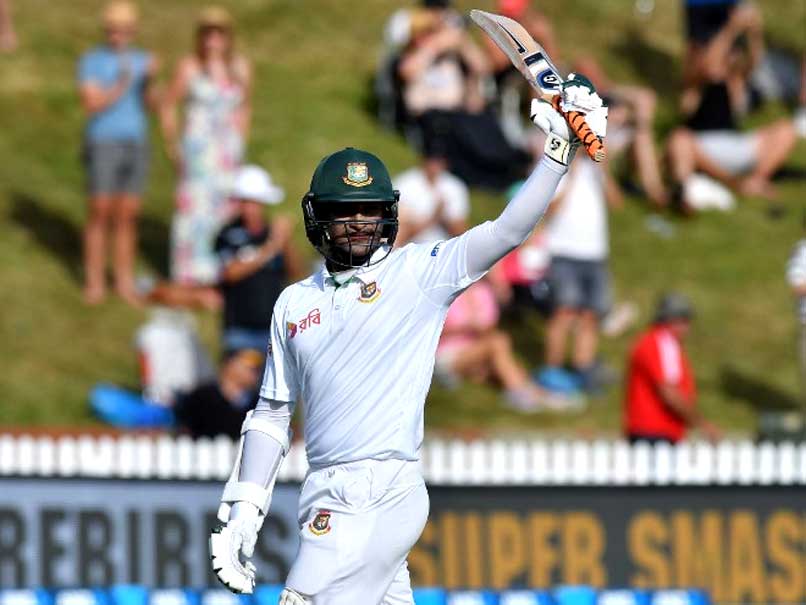 Shakib Al Hasan played a brilliant counter-attacking knock against India
© AFP
Highlights
Shakib Al Hasan scored 82 in the first innings

Shakib feels that India still have their noses ahead in the game

Umesh Yadav produced a brilliant spell in the morning session
Bangladesh were in a spot of bother early in the third day's play against India as the visitors kept losing wickets at regular intervals. But Shakib Al Hasan had other ideas as he played a brilliant counter-attacking knock of 82 that kept the Indians at bay. But initially, it wasn't easy in the morning session as Umesh Yadav produced a brilliant spell of fast bowling. Yadav got the ball to reverse both ways as Shakib found it difficult to come to terms with the swing. At the end, the left-hander was lucky to survive the spell.
Talking about the spell Shakib said, "There was nothing much in the pitch. Because we play in KKR, I know him (Umesh) very well. Probably, this was the best spell I have faced in my Test career. He was moving the ball both ways and some of the deliveries were unplayable. The best I could do was to hit the deliveries that I could and the ones I couldn't, I tried not to nick it. I was lucky that I survived that spell."
The wicket was still pretty good to bat on and Shakib reckoned, barring the spell from Umesh, there was nothing much happening from the track.
"No, I think the wicket is still really good on the third day. We always knew that ball turns and there is help for spinners in India but that is not happening. Apart from that one unplayable spell, we managed to cope. As of now, thewicket is good but tomorrow is a new day. Let's see what happens," the left-hander went on to add.
Going back to Umesh's spell and how he coped with it, Shakib revealed, "I played with soft hands and made sure that I didn't nick it."
Shakib threw his wicket away against the run of play, in trying to loft the Indian off-spinner Ravichandran Ashwin over the top and in process was caught at mid-on.
Talking about the dismissal he told the reporters, "Just for this (shot) I am not going to change my style of play. I know if I change it, I don't think I will be Shakib. That's my way of thinking," he answered with a bit of smug.
"Well, if you look at my innings throughout the innings, I was playing shots. That one I didn't connect well and that's all I can say. I was playing the way I have been playing for the last five-six years."
Shakib also agreed that spinners were not getting much help from the wicket. "When I was facing spinners, obviously to me, it was a good wicket. It wasn't helping spinners that much. I know I can be positive and I can move my feet. I was trying to be as positive as I can and look to score runs rather than just blocking balls."
On match situation, Shakib said that India stillhavetheir noses ahead in this game.
Promoted
"Obviously, India is in front foot. We have to play really well in the first two hours first session tomorrow. That's the key part how well we play if we can score 100 to 120, I think we will be in a very good shape then. But at this moment, we are still way behind."
(With PTI Inputs)

Topics mentioned in this article