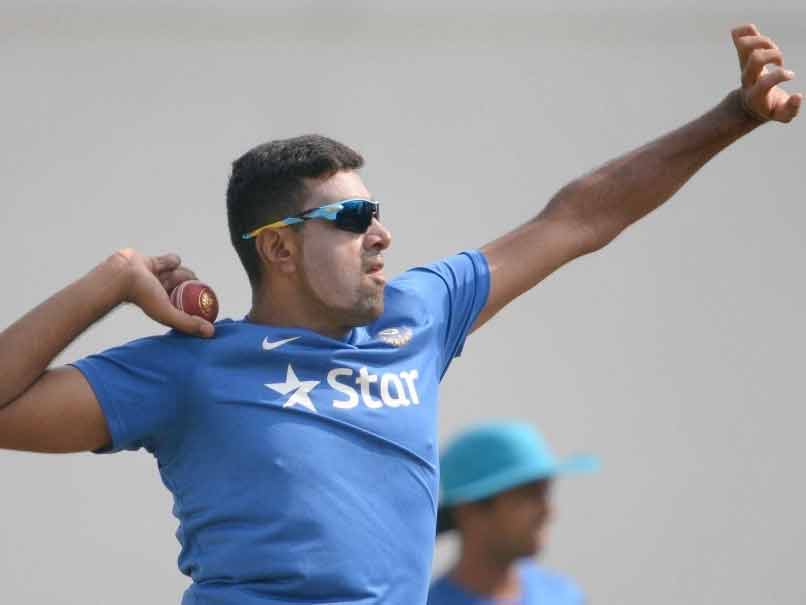 Ashwin is currently playing for Worcestershire in the Division two of the English county
© AFP
The national selection committee will be taking a call on whether to summon Ravichandran Ashwin midway through his county stint as they pick the squad for the first three ODIs against Australia on Sunday. Ashwin is currently playing for Worcestershire in the Division two of the English county and he has a four-match contract, of which only two matches are over so far. Ashwin's next assignment is a home game against Leicestershire from September 12-15 followed by his last game against Durham from September 25-28.
If Ashwin is allowed to play these two games, he won't be available for the ODI games against Australia.
With both Axar Patel and Yuzvendra Chahal performing admirably, the selectors may just allow Ashwin to complete his county engagement.
"Ashwin has a contract of four games for Worcestershire. If he is called back after two games only, then the purpose of sending him to get a proper county exposure is lost. It's the team management and the selectors who decided that he should be playing county cricket," a BCCI official privy to selection matter told PTI on Saturday.
While there won't be any big surprises but keeping in mind 23 international matches (11 ODIs, 9 T20 Internationals, 3 Tests) over next three months, the selectors along with team management would like to check the workload of the bowling unit -- pacers as well as the spinners.
It will be interesting if either Bhuvneshwar Kumar or Jasprit Bumrah is given some rest, bringing back Umesh Yadav or Mohammed Shami for the first three games.
The batting line-up looks set as of now with all the top players -- skipper Virat Kohli, his deputy Rohit Sharma, Shikhar Dhawan, KL Rahul, Kedar Jadhav, MS Dhoni being automatic picks. Hardik Pandya is expected to be the seamer all-rounder.
The selection meeting is expected to be held over a conference call with chairman MSK Prasad, who is watching Duleep Trophy in Lucknow while Sarandeep Singh and Devang Gandhi are in their respective cities -- Delhi and Kolkata.
(This story has not been edited by NDTV staff and is auto-generated from a syndicated feed.)