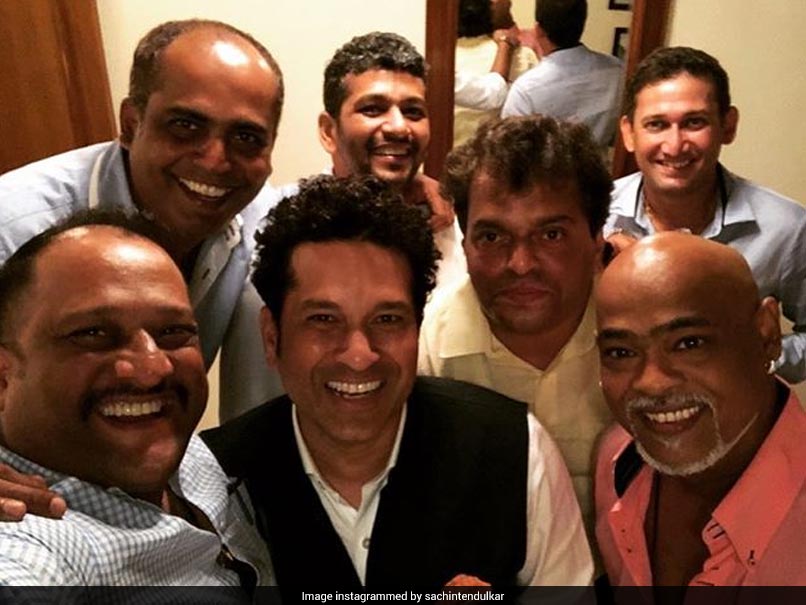 Sachin Tendulkar shared the image on his Instagram account
© Instagram
Cricket legend Sachin Tendulkar and Vinod Kambli seem to have buried the hatchet after the former posted an image on his Instagram account in a space of two months. "One of the most amazing things Cricket gave me is friends for life. In this company, there's never a dull moment both on and off the field", Tendulkar captioned the image and it seems that the former cricketers have put aside their animosity and sorted out their differences.
Former cricketer Ajit Agarkar was also part of the selfie the Master Blaster had posted, as are other players.
Eight years ago, Kambli had stated in a TV show that Tendulkar didn't help him during his downward spiral.
Disappointed by the turn of events, Tendulkar didn't even invite his former school mate to his farewell 200th Test at the Wankhede Stadium in 2013, and didn't mention his name in his emotional farewell speech.
Tendulkar and Kambli came into the limelight when they were involved in a 664-run stand in the semi-finals of the Harris Shield Tournament, an inter-school competition in February, 1988.
Tendulkar and Kambli were earlier spotted together last month at a book launch in Mumbai.