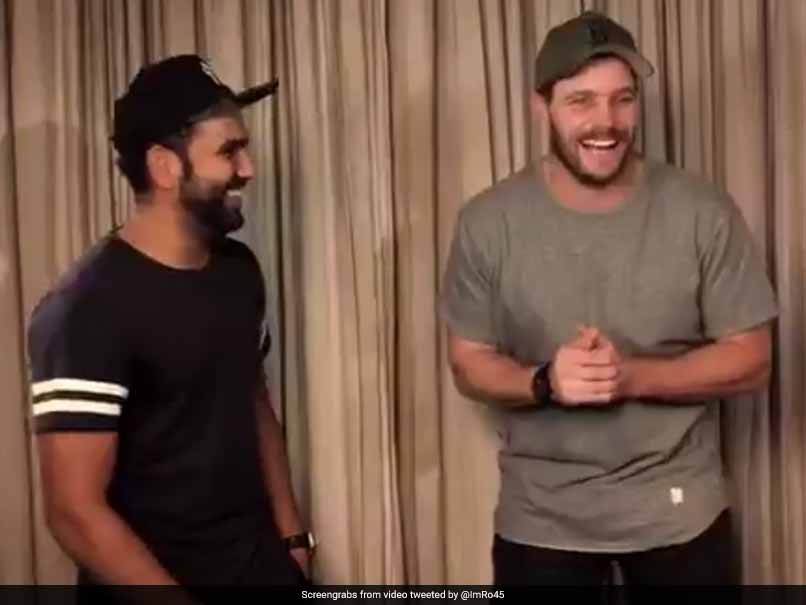 Rohit Sharma tested Mitchell McClenaghan's Hindi speaking skills.
© Twitter
Thanks to the Indian Premier League (IPL), many international cricket stars have become regular visitors to India, even during the off season. Many have tried their hand at Hindi while some have failed miserably, some have exceeded expectations. It was the turn of New Zealand pacer Mitchell McClenaghan, who is currently in India, to face the music and testing him was none other than McClenaghan's Mumbai Indians captain Rohit Sharma. The New Zealander has thrived under the captaincy of Rohit and been one of the most consistent performers for the team.
Rohit had earlier tweeted a picture of him and McClenaghan bonding over some coffee.
The duo seem to share a great bond and fans on Twitter loved the light-hearted exchange. McClenaghan even asked his fans later, "How's my Hindi Guys?" and this is how Twitterati replied.
All three of Mumbai's titles have come under the captaincy of Rohit and McClenaghan has played a crucial part in winning two of them.
McClenaghan joined the Mumbai outfit in 2015 as a replacement to his injured countryman Corey Anderson. He immediately hit the ground running and ended up taking 18 wickets in just 12 matches.
The left-arm pacer put in another brilliant performance next year taking 17 wickets in 14 matches for Mumbai, finishing up as the sixth highest wicket-taker that season.
However, his best was yet to come as McClenaghan took 19 wickets in 14 matches in the 2017 season to help Mumbai win their third IPL title.