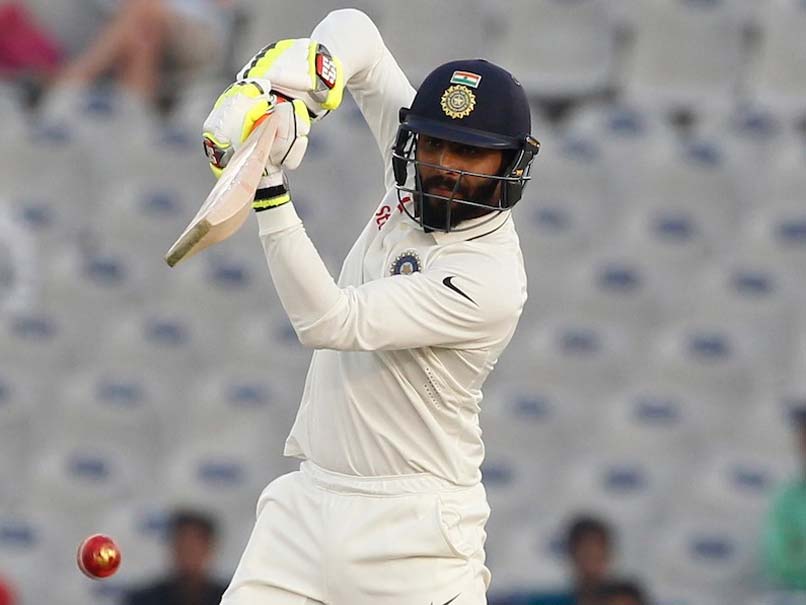 Ravindra Jadeja accompanied Preeti Sharma to a local hospital after the accident.
© BCCI
Star Indian all-rounder Ravindra Jadeja and wife Reeva Solanki, travelling in their Audi SUV, were on Saturday involved a car accident in Jamnagar. Jadeja's car crashed into a two-wheeler from behind. Preeti Sharma, who was identified as the driver of the two-wheeler, escaped unhurt. Jadeja then accompanied Sharma to a local hospital, where she was attended to and later discharged. According to media reports, Preeti is a student at Jamnagar's Vidyasagar Institute.
The Saurashtra cricketer has been rested for the ongoing T20I series against England along with Ravichandran Ashwin. Jadeja has been in great form during Indian cricket's home season. Jadeja bagged 26 wickets against Alastar Cook's side in the five-Test series that India won 4-0. The 28-year-old also chipped in with four scalps during the three-match ODI series against the visitors.
Jadeja's consistent performances in the longest format of the game has enabled him to climb up to number two on ICC's rankings for Test bowlers. Jadeja will be one of India's key players when the Australians visit next month.