Story Progress
Back to home
PCB Needs To Set An Example To Stop Fixing Menace: Shahid Afridi
The Pakistan Cricket Board Friday provisionally suspended Sharjeel Khan and Khalid Latif under its Anti-Corruption Code and dumped the pair out of the Pakistan Super League.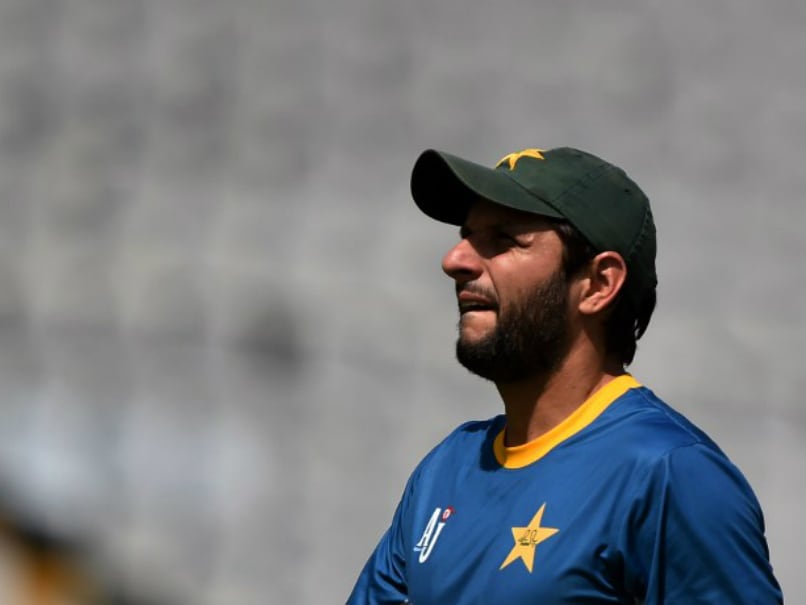 Shahid Afridi said he was very sad and disappointed after the latest scandal in Pakistan cricket.
© AFP
Highlights
Afridi feels PCB needs to set an example out of tainted players

Pakistan were once again rocked by fixing scandal

Sharjeel, K Latif were provisionally suspended on charges of corruption
All-rounder Shahid Afridi feels till the time Pakistan Cricket Board makes an example out of players linked to wrong practices in cricket, the menace of spot-fixing and corruption cannot be stopped in Pakistan cricket. Afridi, speaking to Geo Super channel in Dubai during the Pakistan Super League, said that the cloud of fixing still exists in the country because tainted players are allowed to return to cricket. Pakistan were recently rocked with yet another scandal when batsmen Sharjeel Khan and Khalid Latif were flown back under the PCB's Anti-Corruption Code.
The PCB said that the ICC's ACU and its own ACU were carrying out more investigations against the two players who were in the Islamabad United franchise.
"What can I say I have been saying in the past also that until the PCB sets or makes an example of such players it will be difficult to stop this menace," Afridi said.
"To me it is the same situation because you are allowing tainted players back into cricket," he said.
"What is the use if after five years the same players are coming back. I don't think this can be stopped until the right example is set," he added.
In 2015, PCB had pushed the ICC for the return of pacer Mohammad Amir following the five-year ban he received for spot-fixing.
Amir, along with former captain Salman Butt and fast bowler Mohammad Asif, were found guilty of spot-fixing during the fourth Test against England at Lord's in late 2010.
The ICC's anti-corruption tribunal banned them for a minimum of five years in early 2011 and their bans expired in 2015 after which all three are now back playing cricket.
Former cricketers like Ramiz Raza have been left exasperated by PCB's soft stand on tainted players. Ramiz has made it clear that if he was in charge he would never allow players like Amir back into international cricket.
The former Test captain also told a news channel on Sunday that Sharjeel and Khalid should not be allowed back.
Promoted
Asked by the host whether he would like to see Sharjeel and Khalid back to playing cricket after serving their punishments, Ramiz said: "Over my dead body."
(With PTI Inputs)
Topics mentioned in this article