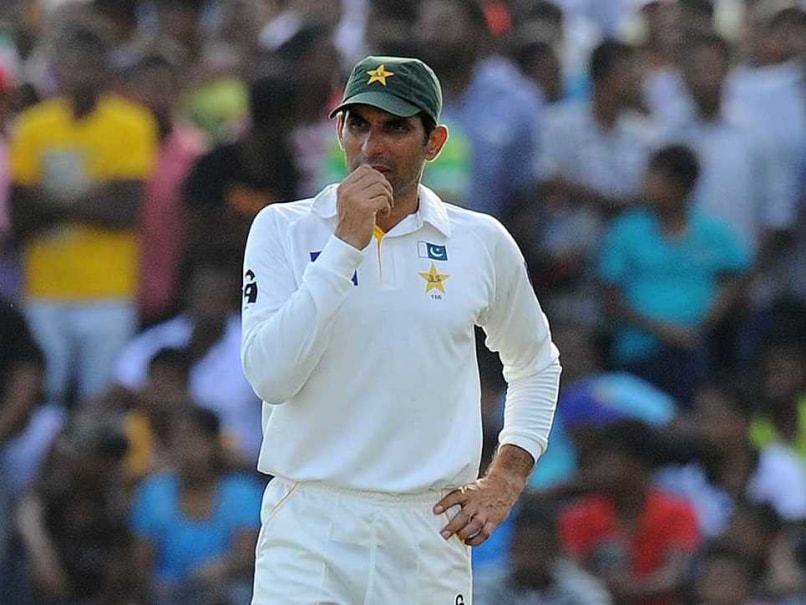 Misbah-ul-Haq said he wished he could have played a series against arch-rivals India
© AFP
Pakistan skipper Misbah-ul-Haq on Thursday announced that the upcoming Test series against the West Indies will be his last, ending months of speculation about his future. Misbah, who is currently the oldest international cricketer, is Pakistan's most successful skipper and took over the responsibility following the spot-fixing scandal in 2010. He has captained Pakistan in 53 Tests so far, winning 24, losing 18 and drawing 11. He also briefly led his team to world number one Test rankings last year, despite playing no matches at home due to concerns over security.
"The series against the West Indies is my last series," the 42-year-old told reporters at the Gaddafi Stadium in Lahore.
"I am satisfied," he said.
Misbah, however, has come under pressure from former Pakistani cricketers, especially, after the 0-3 series loss to Australia. It was Pakistan's fourth consecutive 3-0 whitewash in Australia since 1999, and their 12th straight defeat.
"I think Misbah's time is up," former captain turned commentator Ramiz Raja had told AFP at the time.
"Opponents know about his strategies and Misbah has spent that in a glorious way. He has played his innings well to become Pakistan's most successful skipper," he added.
After the loss against Australia, Misbah said reversed an earlier announcement that he would quit by saying that he would take his time to decide on the future.
"My cricket journey was very good," he said Thursday, though, he said he wished he could have played a series against arch-rivals India.
"There were many hardships in my career but for now I am focusing on the present situation.
"The series against West Indies is a good opportunity to bring the team back on the winning track. The last six Test matches do not reflect the abilities of our team."
Misbah will lead Pakistan in the Tests against the West Indies, the first of which starts in Jamaica on April 21, the second in Barbados on April 30 and the third in Dominica on May 10.
(With AFP Inputs)