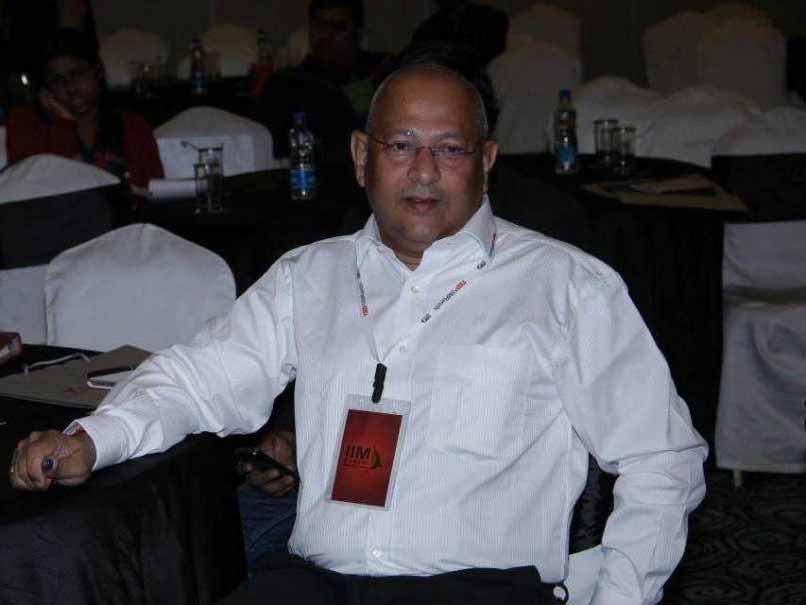 Amitabh Choudhary is the acting secretary of Board of Control for Cricket in India
© Facebook
Amitabh Choudhary, the acting secretary of Board of Control for Cricket in India (BCCI), on Monday defended his statement made during the Champions Trophy, where he had said that there was 'no smoke' with regard to a tiff between Team India captain Virat Kohli and erstwhile coach Anil Kumble. "Smoke without fire statement concerning Kohli-Kumble differences was made in real time when I didn't see any smoke," said Choudhary. He and MV Sridhar, the BCCI's General Manager cricket operations, had a meeting with members of the Indian team during the Champions Trophy to find out if there was any truth behind the rumours of a rift between Kohli and Kumble.
Choudhary had categorically denied at that time that there was a situation involving the captain and coach and had told NDTV that there was 'no smoke', referring to the rumours and conjectures related to the issue.
Kumble stepped down as the head coach after the Champions Trophy ended, while the team was on its way to the West Indies for the ODI series.
Choudhary also reiterated that the final call on the new coach will be taken by the Cricket Advisory Committee (CAC) comprising Sourav Ganguly, Sachin Tendulkar and VVS Laxman. The BCCI has already made it clear that the coach will be appointed before the Sri Lanka tour next month.
The Indian team is currently without a coach in the West Indies with batting coach Sanjay Bangar and fielding coach R Sridhar continuing their duty in the Caribbean.
(With PTI Inputs)