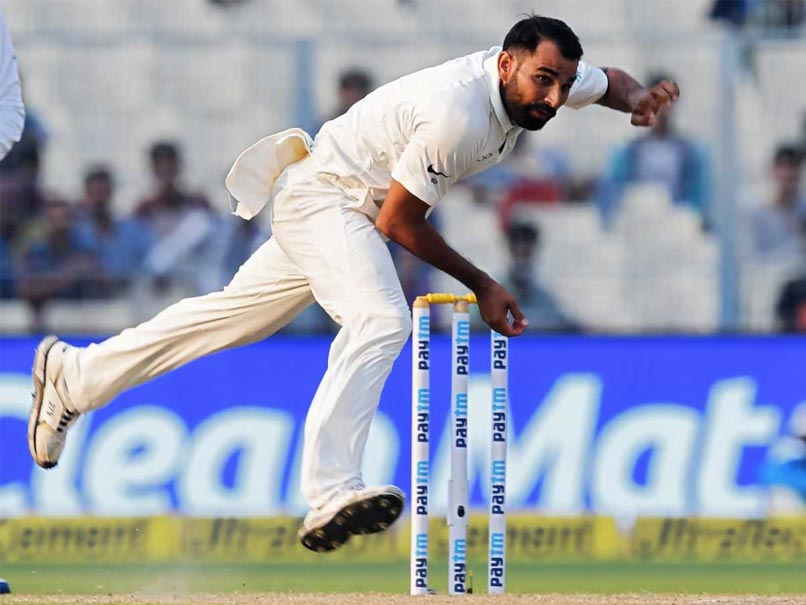 Shami will be back in the contract list if innocence proved.
© AFP
India pacer Mohammed Shami on Wednesday found himself out of the Board of Control for Cricket in India's (BCCI) annual player contracts system after his wife Hasin Jahan made accusations of torturing her and having extra-marital affairs. "Shami has been dropped from the player contracts system because his wife filed a complaint against him," BCCI sources told NDTV.
However, the India speedster will be back in the contract list if innocence proved.
"Shami has been dropped from contract due to disciplinary reason and will be included in the contract list if (his) innocence is proved," sources said.
Shami was in the B category in the last term.
His wife Jahan posted screenshots on her Facebook account of Shami's alleged WhatsApp and Facebook Messenger conversations with multiple women.
She also uploaded photos and phone numbers of the women. Hasin Jahan alleged that Shami, 27, and members of his family had even tried to kill her.
The new category, termed A+, includes captain Virat Kohli, Rohit Sharma, Shikhar Dhawan, Jasprit Bumrah and Bhuvneshwar Kumar -- all of them entitled to Rs 7 crore as annual pay.
BCCI has given Grade A contracts to seven players. Apart from Dhoni, Ravichandran Ashwin, Ravindra Jadeja, Murali Vijay, Cheteshwar Pujara, Ajinkya Rahane and Wriddhiman Saha are in Grade A. The players in Grade A will be paid Rs. 5 crore annually.
KL Rahul, Umesh Yadav, Kuldeep Yadav, Yuzvendra Chahal, Hardik Pandya, Ishant Sharma and Dinesh Karthik have been awarded Grade B contracts. These players will be paid Rs. 3 crore each.
The players who are in Grade C include Kedar Jadhav, Manish Pandey, Axar Patel, Karun Nair, Suresh Raina, Parthiv Patel and Jayant Yadav. These players will be paid Rs. 1 crore each.