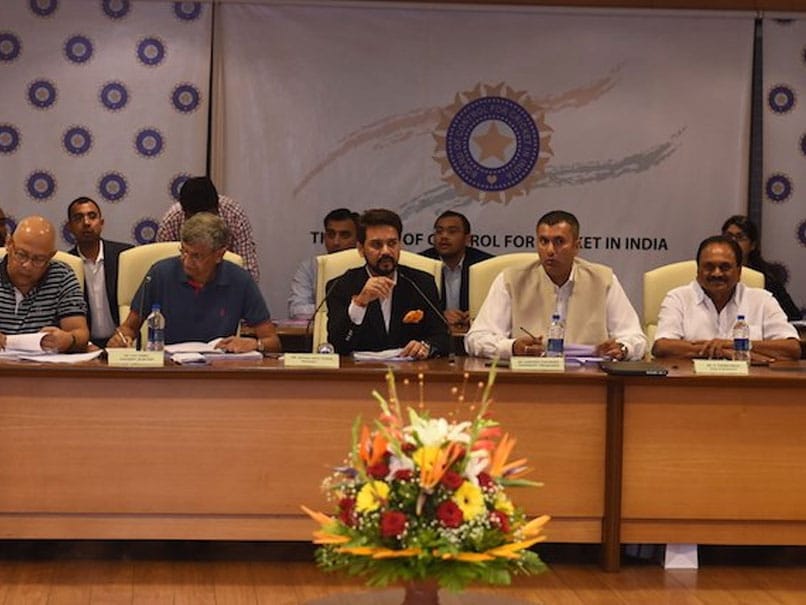 The Supreme Court's decision will come as a major blow to the Anurag Thakur-led BCCI.
© BCCI
The Supreme Court on Tuesday has deferred by two weeks the hearing a petition from the Board of Control for Cricket in India that had urged the top court to review the reforms suggested by the Lodha panel. 
On Monday, the Supreme Court reserved an order on the implementation of the Lodha reforms and asked the BCCI for a fresh timeline by which they would be accepted by the Board and its state units.
On July 18, the Supreme Court had approved a slew of proposals suggested by the RM Lodha panel. These were binding on the BCCI and aimed at making the cricket board transparent in its governance.
The BCCI has been opposing the execution of the reforms that includes age and tenure caps for top officials, one-man-one-post and one-state-one-vote.
The BCCI review petition had also appealed that the Chief Justice of India (TS Thakur) to recuse from hearing the review and refer it to a five-judge bench. 
Justice Thakur is on the three-judge bench that is currently hearing the BCCI and why it is reluctant to accept the Lodha reforms in full.
(With inputs from A. Vaidyanathan)