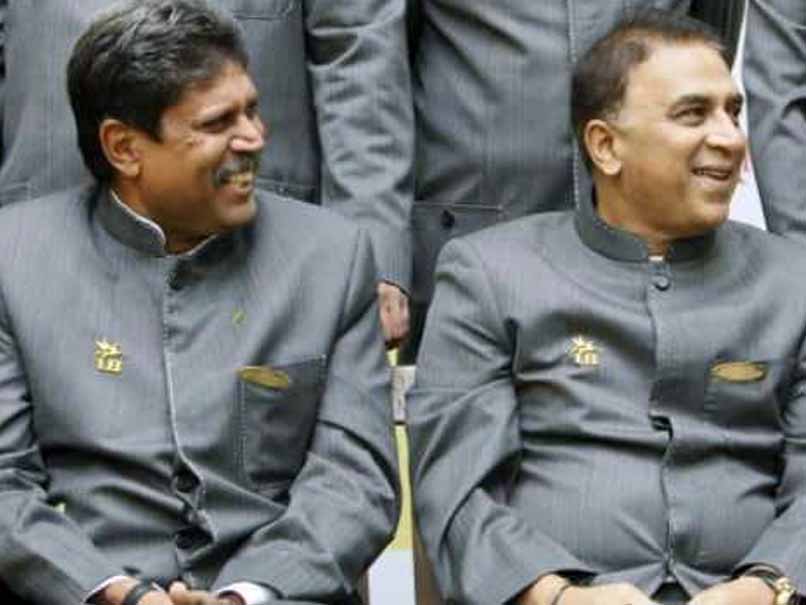 Kapil Dev and Sunil Gavaskar were an integral part of the 1983 World Cup winning team
© AFP
Former World Cup winning captain Kapil Dev started the trend of cricketers coming up from small towns, non-metropolitan cities and villages. He played domestic cricket for Haryana and made a huge impact on Indian cricket, making a generation of cricketers from small towns and villages believe that they could also make it to the big stage. Before that, most of the cricketers that India produced came from Mumbai, Delhi or other metropolitan cities. That point was reiterated by former India captain and batting legend Sunil Gavaskar during the launch of Democracy's XI, a new cricket book by Rajdeep Sardesai, in Mumbai on Monday (October 23).
"Kapil was the one that made everyone believe that no matter where they came from they can go on to play for India and captain India," said Gavaskar.
"He didn't come from the metros, until then players from the metros used to dominate the playing XI or the squad. There was an awe of players from Mumbai and Delhi by other players. Kapil changed it all. There had always been players who had come in from smaller states, but were not able to have an impact," he added.
"Kapil played for Haryana throughout and I think he was the first non-metro player to have an impact and that is the reason why I say if India finds talent today from all nooks and corners, it's only because of Kapil. Kapil was the first one from a small town to make an impact with bat and ball, to win matches with both. He excited a whole generation. He was the one that made the small town guys believe that this is not a big town guys' game only," added the 68-year-old who was also the first batsman to score 10,000 Test runs.