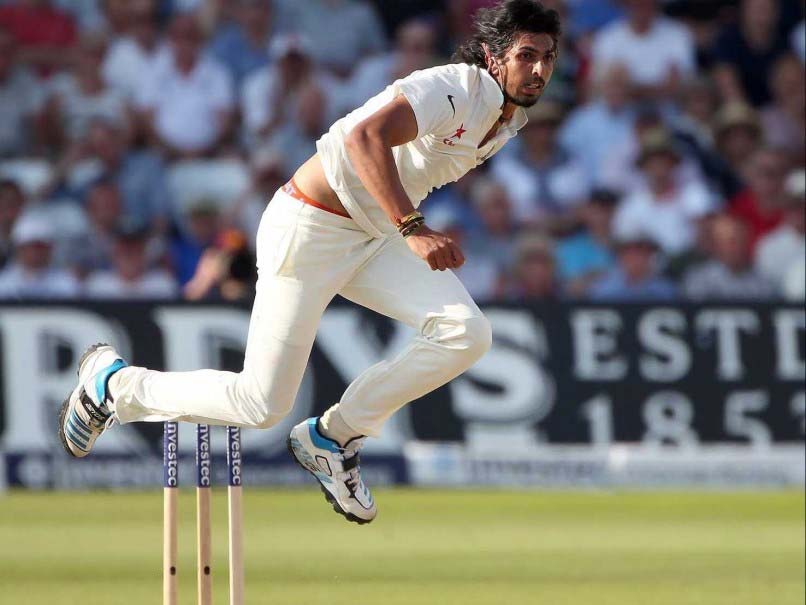 Ishant Sharma will now be seen playing for Kings XI Punjab in IPL 2017
© AFP
Just when India speedster Ishant Sharma thought he would be cooling his heels through the 10th edition of the Indian Premier League, he was picked up in a last-minute swoop by Kings XI Punjab to bolster their bowling attack. Sharma, who had set himself at the base price of Rs. 2 crore for the IPL 2017 Auction held in February, surprisingly went unsold. It is understood he is going for his base price to the Punjab franchise.
He was a part of the Indian Test team for the series with Australia but was not played in all the matches. In spite of that, he would have expected to get a good deal from the franchises, but that did not happen.
The main reason of his not being chosen was his unidimensional profile, since he isn't much use with the bat. Even in the field, Ishant can be a liability.
Ishant has been an integral part of the IPL for a long time but last season was not too great.
He was a part of the Rising Pune Supergiant (RPS) franchise last year along with Irfan Pathan, but managed to play only two matches before being sidelined with an injury.
Coincidentally, Irfan Pathan too did not get a buyer in the IPL auction.
Currently, India's senior-most pacer in the Test squad (77 matches), Sharma has, over the years, played for a number of franchises, starting from Kolkata Knight Riders, Deccan Chargers, Sunrisers Hyderabad and finally RPS.
"A couple of days back, Viru bhai called up and asked if I am free. That's how it worked out," Ishant told PTI after his first training session with the team.
Ishant said that he is fresher than some of the other pacers as he played only 5 of 13 home Tests this season. In fact after the IPL snub, Ishant was looking for a county contract.
"I was not in a holiday mode. I was planning to play county cricket and was in search of a contract. In fact, when you don't get a team at IPL auction, you have to play somewhere," said the Delhi lad.
Over the years, Ishant has played for a number of franchises - Kolkata Knight Riders, Deccan Chargers, Sunrisers Hyderabad and Rising Pune Supergiants.
The 28-year-old has 88 wickets from the 107 Twenty20 matches he has played and has an economy rate of 7.75 with a best bowling figures of 5 for 12.
Asked what exactly would he bring to the table, Ishant answered in one word.
"I would bring in experience. The amount of cricket that I have played for India has given me the experience of knowing what to do in various situations. I can pass on my knowledge to the youngsters," said Ishant.
Ishant, however, did not want to look too far ahead when asked if it brings him back into contention for the Champions Trophy.
"I don't want to look that far ahead at the moment. The Indian team's pace attack is doing well. After a long time we have such a quality pool of fast bowlers that even if someone is injured, you have a back-up.
"For me, it is more important to play as many games I can and try to win matches for my team," he said.
(With PTI Inputs)