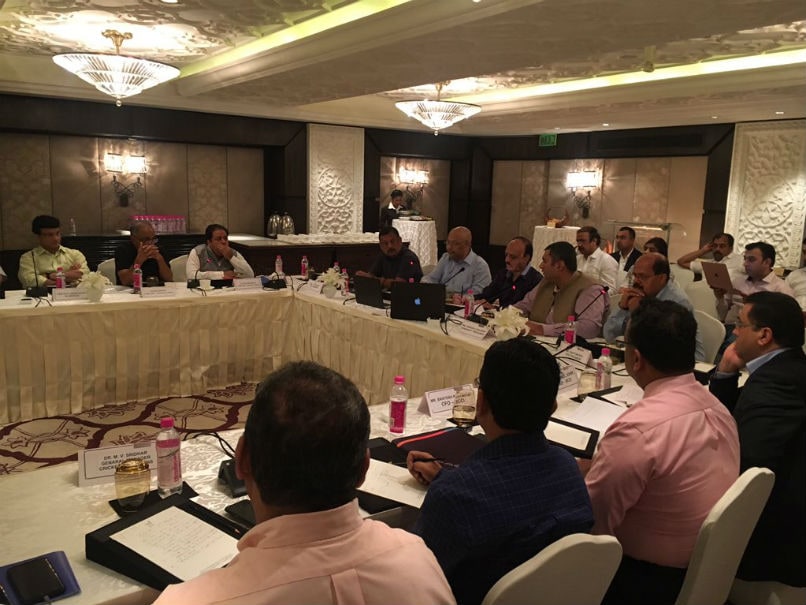 BCCI will be getting USD 405 million as per the ICC's new revenue sharing model.
©
India's share of world cricket revenues was increased from $293 to $405 million on Thursday, under a new deal agreed among other wide-ranging reforms at a meeting of the game's global governing body in London. The deal came after India protested a decision in April to divide revenues more equitably among members of the International Cricket Council (ICC) -- a move which would have cost the Indian board a large chunk of its funding over the next eight years. In the new model, England will receive $139 million, while Australia, Pakistan, the West Indies, New Zealand, Sri Lanka and Bangladesh would get $128 million and Zimbabwe $94 million.
The Associate Members along with Ireland and Afghanistan, the two newly-promoted full members who were awarded Test status on Thursday, will collectively receive funding of $240m.
India had threatened to withdraw from the ICC Champions Trophy 2017 that began in England on June 1 unless the revenue-sharing deal was restructured.
The deal drawn up in April was aimed at curbing the dominance of cricket's wealthiest nations -- India, Australia and England -- with more money flowing to minor Test nations and associate members.
"The ICC Board also unanimously agreed a new financial model, thereby reversing the 2014 resolutions and giving greater equality in the distribution of ICC income," said a release, terming the revenue distribution cycle between 2016-2023.
ICC chairman Shashank Manohar, former BCCI chief, called it the "first step towards the ICC improving its governance".
"I would like to thank all ICC members for their commitment to changing the constitution for the good of the global game," he said.
"Throughout this process we have shown the strength of a collective and unified approach and I would like to pay tribute to my Board colleagues who have been so determined to reach consensus.
"They (ICC members) have not focused solely on their own country but have ensured cricket around the world benefits."