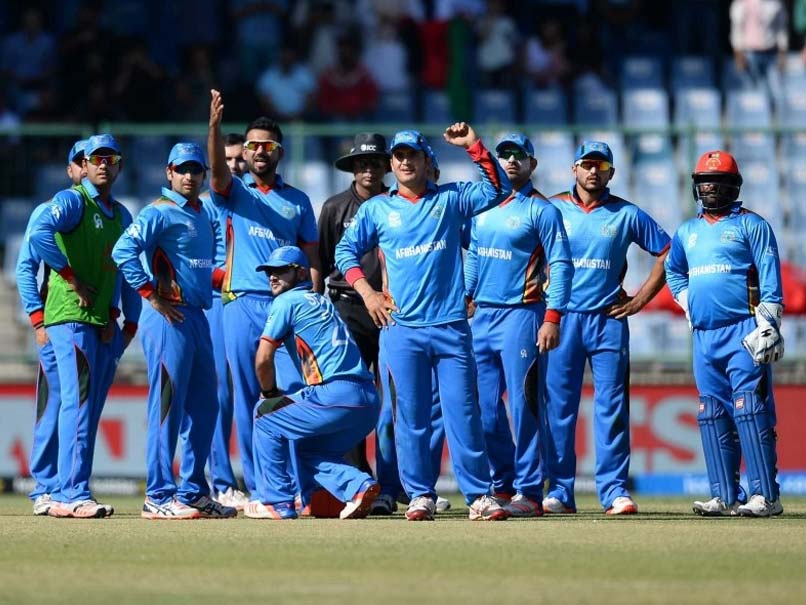 The move takes the number of Test-playing nations from 10 to 12.
© AFP
Ireland and Afghanistan have been awarded Test match status, the International Cricket Council announced Thursday. The move, which means the two countries become full members of the ICC, takes the number of Test-playing nations from 10 to 12. Both countries were confirmed as full members after a unanimous vote at an ICC Council meeting during its annual conference in London on Thursday.
The ICC announced the establishment of cricket's 11th and 12th Test nations with a statement via its Twitter feed saying: "@ACBofficials and @Irelandcricket confirmed as Full Members after a unanimous vote at ICC Full Council meeting.
Big news. @ACBofficials granted Full Membership of @ICC

— Afghan Cricket Board (@ACBofficials) June 22, 2017
Massive thank you to everyone who has played their part in making the dream of Full Membership of @ICC a reality.

— Afghan Cricket Board (@ACBofficials) June 22, 2017
"Both will now be eligible to play Test cricket following a recommendation that their applications met newly approved member criteria."
Now Ireland and Afghanistan's men's teams will be eligible to play five-day Test cricket, widely regarded as the sport's pinnacle format.
Afghanistan Cricket Board Chief Executive Shafiq Stanikzai said:"For a nation like Afghanistan, it is a huge and remarkable achievement, the entire nation will be celebrating across all five regions and different provinces, it is the perfect Eid gift.
"Everyone has waited for this news and has been so keen to hear this news. Afghanistan Cricket has gone from strength to strength and we dared to dream that this would happen and today it has become a reality."
Stanikzai thanked the ICC Board members for their support.
"I would like to thank the ICC and the Board who have demonstrated today that they are committed to growing the global game and rewarding nations who are performing on and off the field. As an administrator, every achievement is huge and it opens the doors to new challenges and we need to work hard to maintain and sustain our development at the top of the cricket world."
Cricket Ireland Chief Executive Warren Deutrom was equally ecstatic.
"We are delighted and proud with today's historic announcement. It is an extraordinary testament to the talent and endeavour of thousands of passionate players, coaches, volunteers, staff, clubs and committee people."
Today the @ICC announced our elevation to highest level in the international game #IrelandFullMember #Test https://t.co/9r0gILpQXo pic.twitter.com/XkOGEOhtOU

— Cricket Ireland (@Irelandcricket) June 22, 2017
Bangladesh were previously the last country to be granted Test status in 2000.
(With AFP inputs)