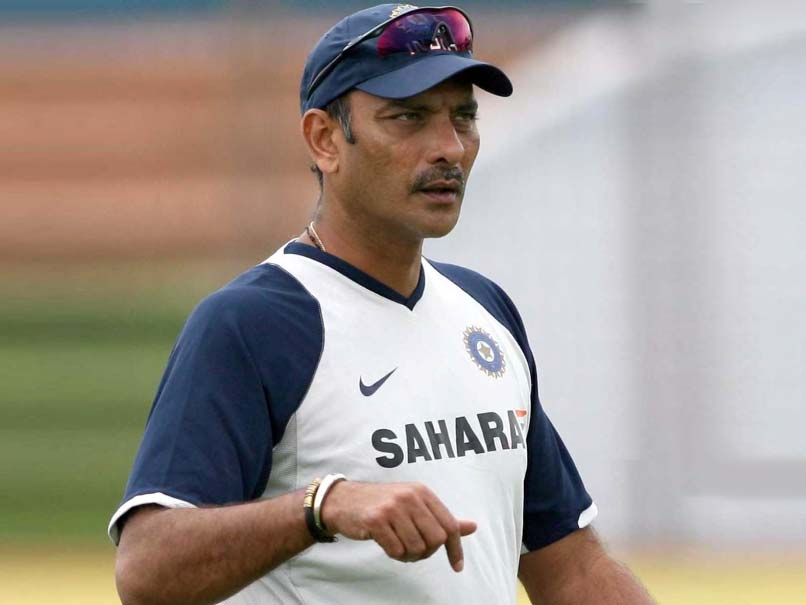 Ravi Shastri was named head coach of the Indian men's cricket team for two years
© AFP
New Team India coach Ravi Shastri promises a more relaxed and hands-off approach for the players, which would a reversal of the pattern followed by his predecessor Anil Kumble. The new coach also says he had no intention to 'tutor' the players, who, according to Shastri, are 'more or less settled' at the top level. "At the highest level, cricketers are more or less settled," the Reuters news agency quoted Shastri as telling the Times of India.
"So it is more to do with working on their mental strength, helping build their confidence, helping them stay organised in their daily activities as against tinkering with their style of play.
"It's not about 'tutoring' them about everything and telling them what and what not to do. There's very little coaching at the highest level. It's about fine-tuning and mentoring, about effective communication," Shastri added.
According reports, one of the major issues about Kumble was his 'headmasterly' attitude, which did not go down well with team captain Virat Kohli.
Kumble stepped down as coach shortly after India lost the ICC Champions Trophy final to Pakistan last month. He did not travel to the West Indies with the team and then tweeted a resignation letter, which said he was resigning as his relationship with Kohli was 'untenable'.
Shastri was handed the reins to the team on Tuesday, after a lot of drama, with his reported selection being initially denied by the Board of Control for Cricket in India (BCCI) before it was confirmed later at night.
(With inputs from Reuters)