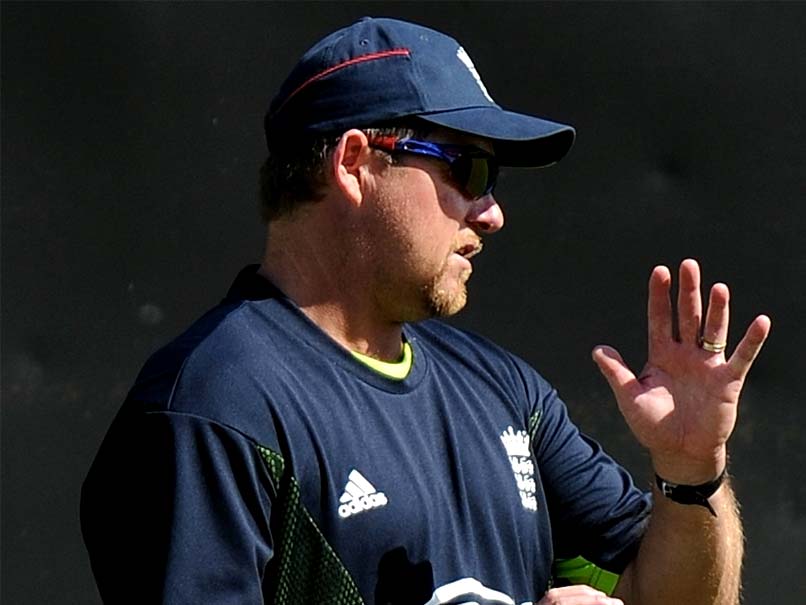 David Saker will take up the role of head coach later this year for the ODI series
© AFP
Assistant coach David Saker will take charge of Australia for their one-day international tour of India later this year, allowing head coach Darren Lehmann to take a break. Australia's coaching set-up has seen former cricketers take turns to fill in for Lehmann, who recovered from deep vein thrombosis last year after being hospitalised for the condition. "It's a huge honour to be even considered to be a coach of an Australian team, and to be given the opportunity is fantastic," Saker, who has also worked as England's bowling coach, was quoted as saying on Cricket Australia's website.
"I'm going to look forward to it a lot, and my ambition is to coach Australia," he added.
The Australia Test side are involved in an ongoing four-match series in India which is tied at 1-1 after two Tests, while the final details of the one-day international tour, pencilled in for October, is yet to be confirmed.
Assistant coach of the current Australian team in India had said on Thursday that the team still retain respect for Virat Kohli despite the India captain's "absurd" and "offensive" allegations against counterpart Steve Smith.
"It's really offensive," Saker told reporters. "It's probably the worst thing you can be called is cheats, that's an offensive thing.
"We've never done anything like that and we never will."
The former England bowling coach said the Australian dressing room was surprised when Smith made the gesture.
"It's pretty much absurd I think. When Steven Smith did look up, we were more horrified than anyone else because we'd never seen that before," Saker said.
(With inputs from Reuters)